Florence – Rome by bike : the scent of the green heart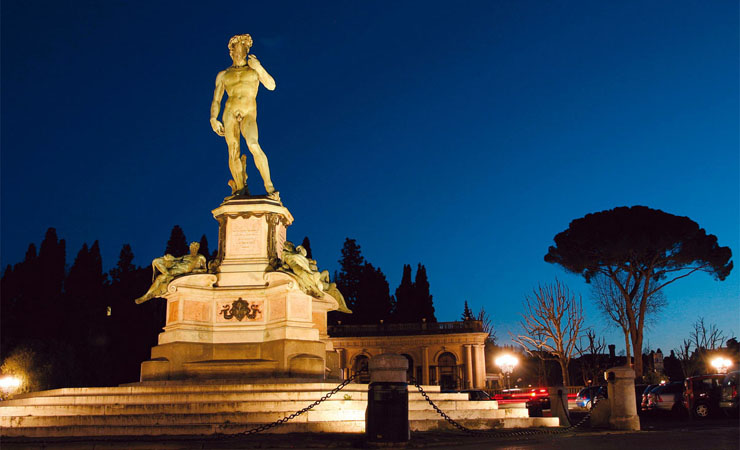 florence © eurobike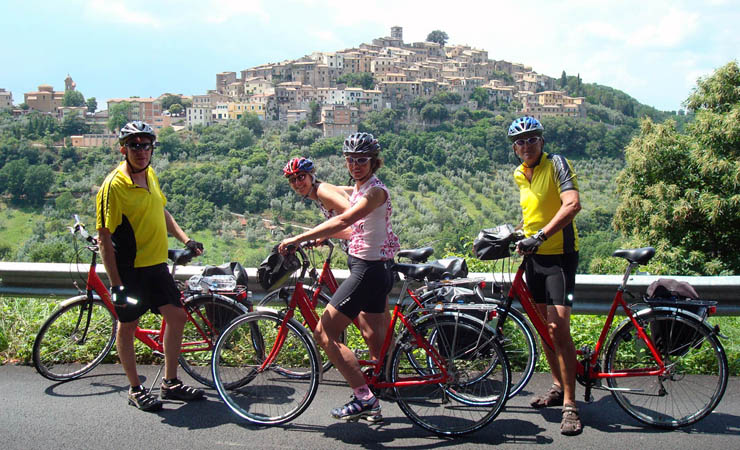 bikers © eurobike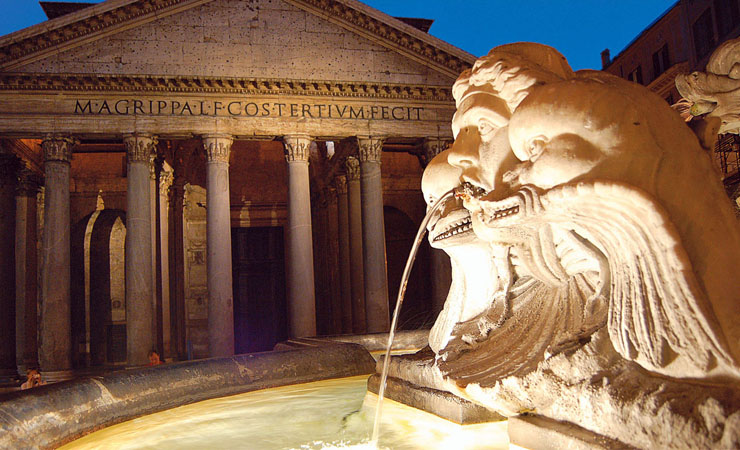 Pantheon © eurobike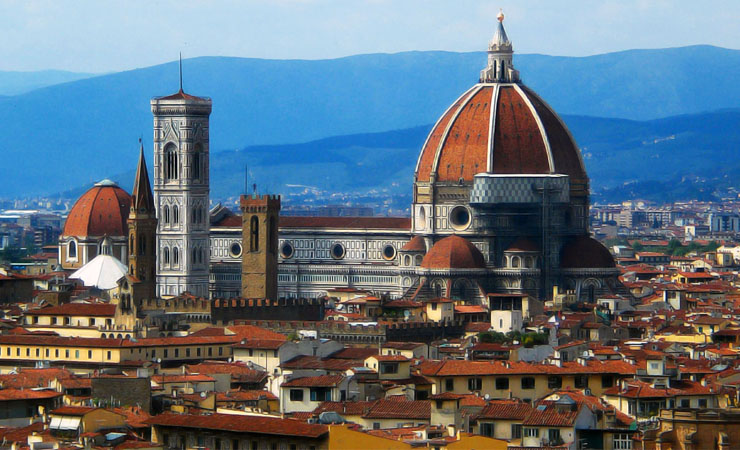 florence © eurobike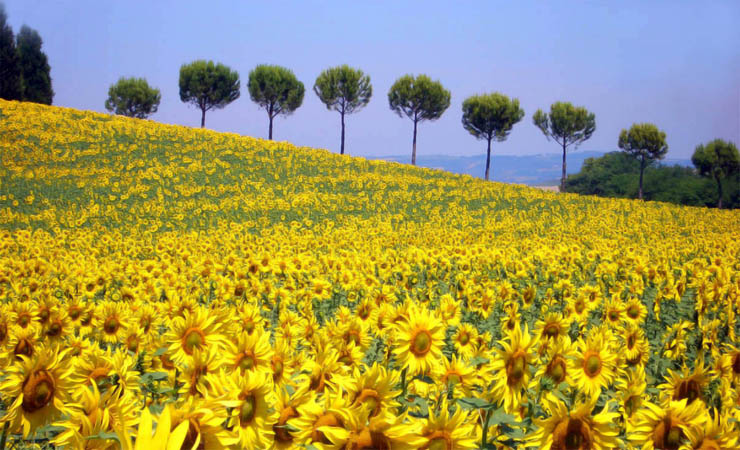 Sunflower fields © eurobike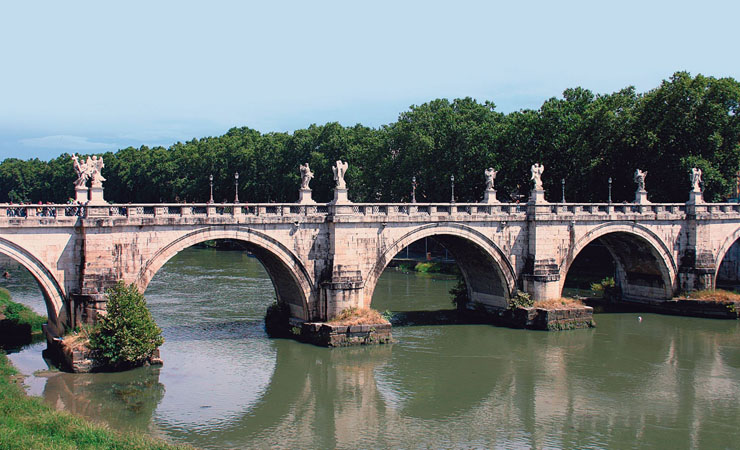 Rome- bridge © eurobike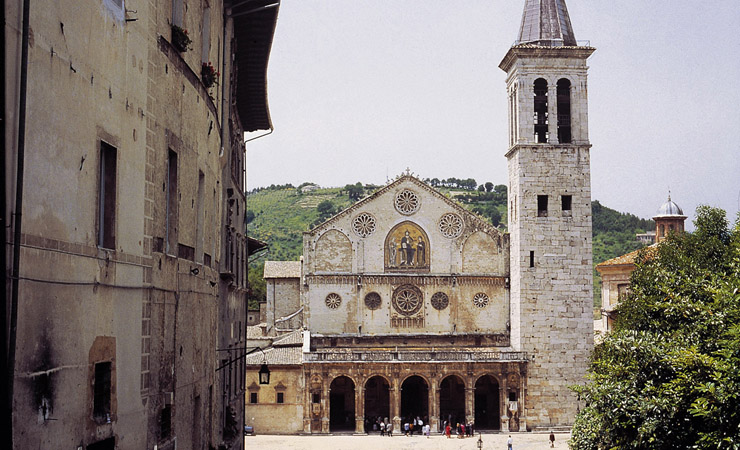 SPOLETO © eurobike
Previous
Next
Tour highlightsmap
The Ponte Vecchio in Florence
Great places to swim in lake Trasimeno
Tender chocolate in Perugia
Olive groves on your way to Rome
from 1 050 € / pers.
(on the minimum basis of 2 pers.)
Reference : IT1
8 days
/ 6 days riding
Difficulty :
Moderate
Linear tripFrom April to October 2019Departure:
Saturday
Electric bike rental possible
> Book this trip
Some questions about this trip ?
Contact us +33(0)2 54 78 62 52 or by email

Your cycling trip from Florence to Rome:
On this tour you will see cities like Assisi, Perugia, Spoleto or Narni, which have incredible art treasures and carry visitors back into the Middle Ages. The overall appearance of the cities has hardly changed and the landscapes are harmonious and inviting. On generally isolated roads, the tour takes you through the valleys of the Apennines, over the softly curved hills of Lake Trasimeno and through the solitude of small Umbrian villages. Raging rivers, fascinating gorges and the flocks of sheep roaming through the countryside shape this part of Italy.
Going by bike is one of the best ways to explore this area. You can smell the sweet odors, rest in a tavern and fortify yourself for the next stages. At the end of your trip, the "Eternal City" of Rome will welcome you. There, you can put your bike aside and enjoy the liveliness of the city and its people while drinking a cup of cappuccino or a glass of red wine. If you want to leave the stress of a hectic world completely behind you, then you will love this trip and keep lots of great memories from it.
Day 1 : Arrival in Florence
Take time to visit Florence's beautiful centre. The capital of Tuscany is certainly one of the most beautiful cities of Italy.
Day 2 : Florence – Passignano sul Trasimeno | 60 km + train journey
In the morning, you will take the train to Arezzo.
There, you can visit the beautiful churches and palaces of the city of antiquities and gold. With your bike you will cycle on beautiful trails through the vast plains of the Val di Chiana, constantly accompanied by hill and mountain silhouettes of the southern Tuscany. You will pass Cortona and you will finally get to Lake Trasimeno, the battlefield of Hannibal against the Romans. Moreover, you will have a gorgeous view of Lake Trasimeno.
Day 3 : Passignano sul Trasimeno – Perugia | 35 km
You will cycle along the lake to Torricella. From there you will continue through open fields, rolling hills and idyllic places to Perugia. Stroll through one of the nicest shopping streets of Italy to the Cathedral of San Lorenzo, the Palazzo dei Priori, or the Arco Etrusco… the Umbrian capital will fascinate you!
Day 4 : Perugia – Assise | 35 km
After having crossed the river Tiber, it is only a few kilometres by bike to the birthplace of St. Francis of Assisi. However, before you cycle up to the mystical city, you will take a trip to one of the most beautiful sanctuaries of Umbria: S. M. degli Angeli! In Assisi, you can immerse yourself in the colourful world of medieval frescoes by Giotto.
Day 5 : Assise – Spoleto | 60 km
Your way leads you along the foot of the mighty Mount Subasio to the still entirely preserved medieval town Spello. Afterwards, you will continue through the Valle Umbra to Spoleto. Cities, such as Montefalco, Trevi, and Campello can be seen on the surrounding hills. From the more than 80 m high aqueduct you can enjoy a vertiginous view of the Tessino Canyon, Mount Luco, and the Rocca Albornoz (papal fortress).
Day 6 : Spoleto – Terni ou Narni | 45 km
Between mountains, accompanied by the beautiful countryside, you will cycle to Terni and further to Narni.  Do you want to treat yourself? Terni is known for its excellent pastries and for having the most creative cuisine of the region! Narni and its medieval streets will take you back to ancient times.
Day 7 : Terni ou Narni – Rome | 60 km + train journey
In the middle of the green heart of Umbria, you will pass huge mountains until you reach Calvi, the last major town in this region.
You can still enjoy the quiet and solitude of the Sabine mountains before you take the train to immerse yourself in the vibrant city of Rome.
Day 8 : Departure during the day
Select your category
standard category
Reference: IT1 STD
Low season
from April 6th to May 3rd 2019
from September 28th to October 12th 2019
Departure: Saturday
2 persons basis :
(price per person)
Single supplement
High season
from May 4th to July 6th 2019
from August 24th to September 27th 2019
Departure: Saturday
2 persons basis :
(price per person)
Single supplement
Your cycle hire
KTM hybrid bike - 21 speed gears
Man or Lady frame
1 rear pannier (saddlebag)
1 front pannier
1 repair kit
1 pump
1 lock
Helmets are not provided.
We suggest to bring yours.
Possibility to rent an electric assistance bike :
PEDELEC e-bike
E-bike
Universal frame
1 rear pannier (saddlebag)
1 front pannier
1 repair kit
1 pump
1 lock
Practical details
Bikes will be delivered at the 1st hotel.
Leave your rented bike at Poggio Mirteto – day 7, before you train journey planned in the program. We take care of its repatriation.
> Tour validity
> Your journey
> How to arrive in Florence
> Return
Tour validity
This cycling tour is not available from July 6th to August 24th due to high temperatures.
Your journey
You will cycle on a slightly hilly route during the whole tour; in between there are longer flat sections. You will find yourself almost exclusively on field and farm tracks and quiet side streets. Only very short sections are on busier roads, especially when entering or leaving cities.
How to arrive in Florence
> By train :
Florence train station.
> By plane :
Pisa and Florence airport.
Return
> If you have to come back to the start point:
A return transfer by train is possible and organised on your own.
Plan to go to the train station with your luggage (and your potential own bike).
(Personal bike return costs are on your responsibility.)
– Rome train station >> Florence train station