Santiago de Compostela cycling trail : from Le Puy-en-Velay to Conques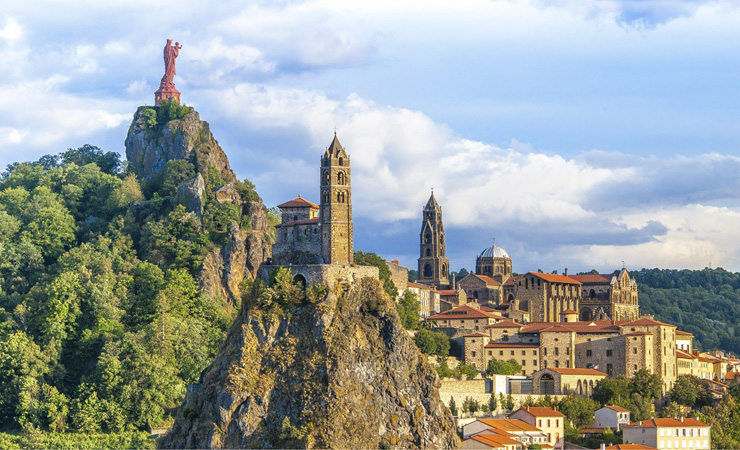 Le Puy-en-Velay © Luc Olivier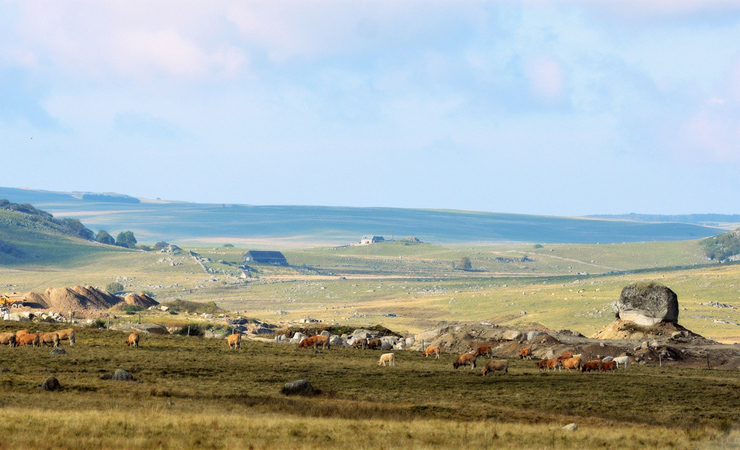 Plateau de l'Aubrac © RandoVélo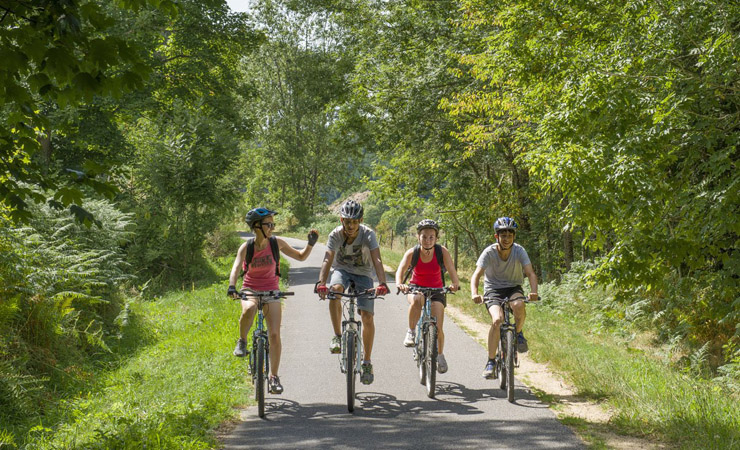 greenway © L. OLIVIER - Maison du Tourisme Haute-Loire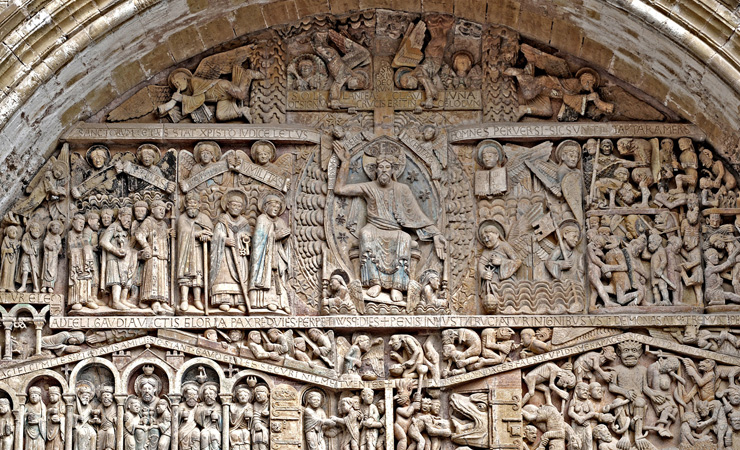 Conques - Tympan de l'Abbatiale © Tourisme Aveyron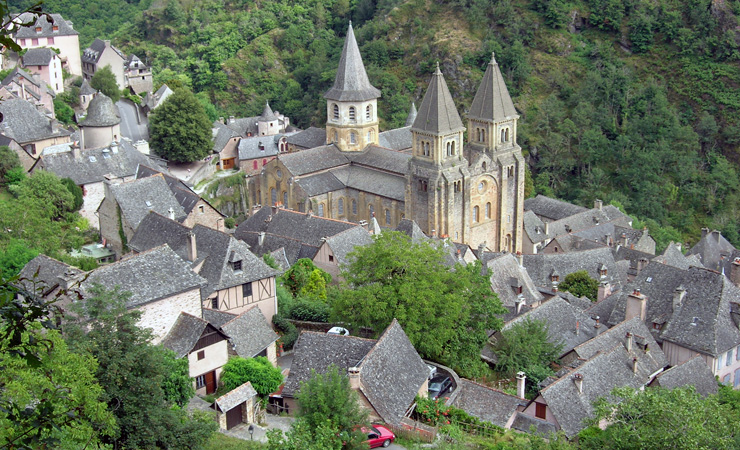 Conques © Tourisme Aveyron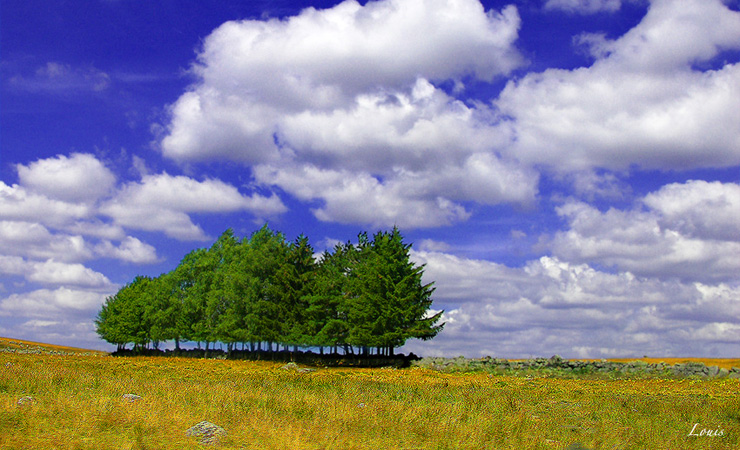 Plateau de l'Aubrac © Louis Rafenomanjato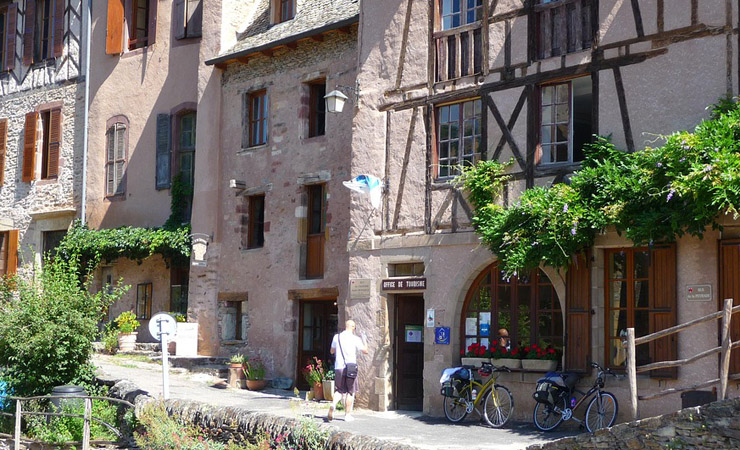 Conques © pixabay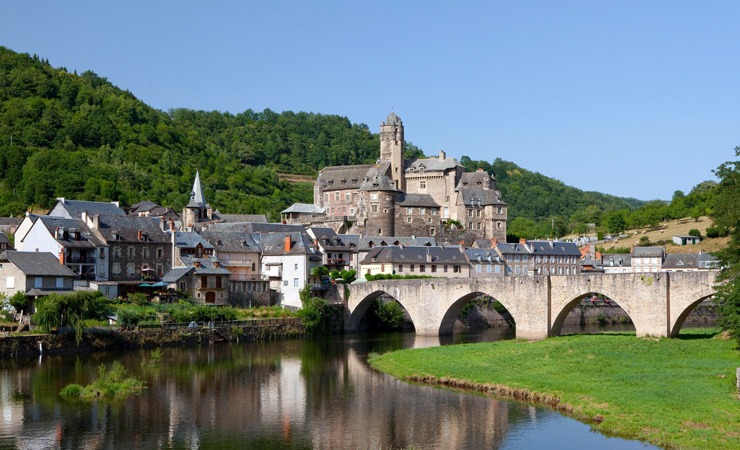 Estaing © T. Lambelin FAHPA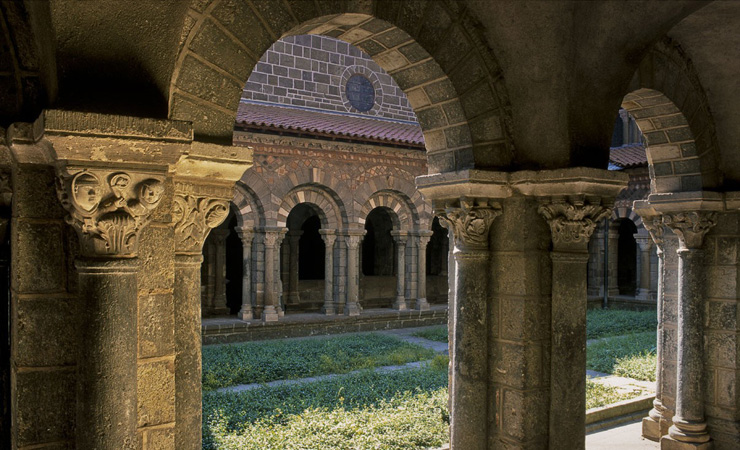 Le Puy cathedral - cloister © L. OLIVIER - Maison du Tourisme Haute-Loire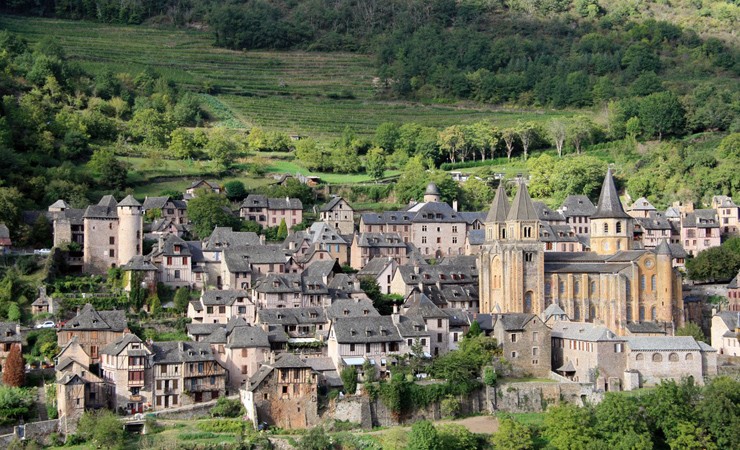 Conques © Pélerine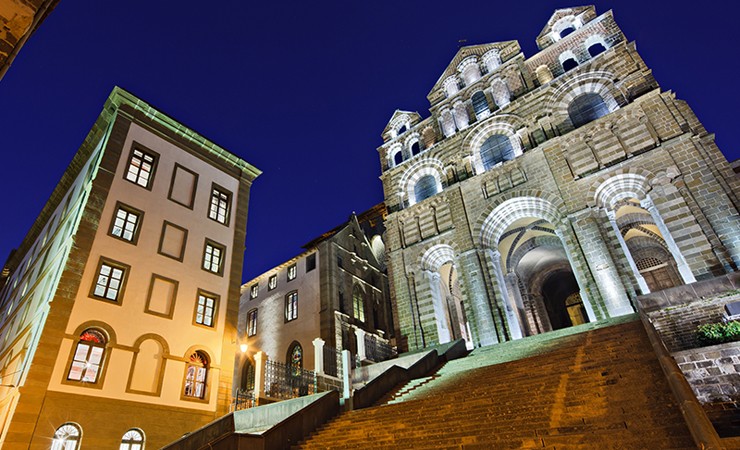 Le Puy-en-Velay © OT Le Puy-en-Velay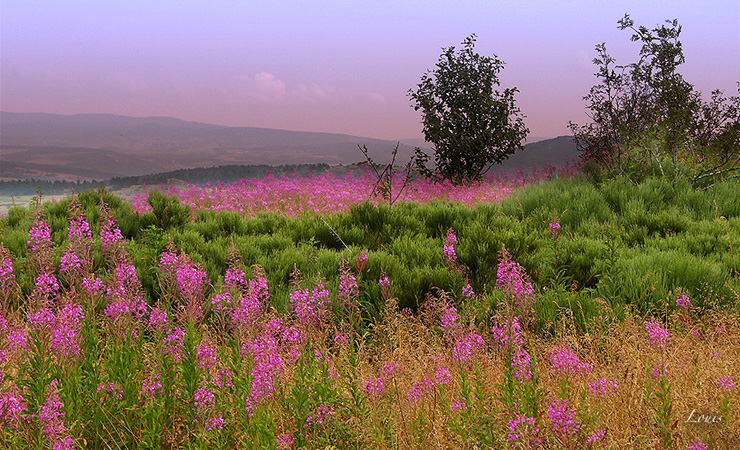 Plateau de Margeride © Louis Rafenomanjato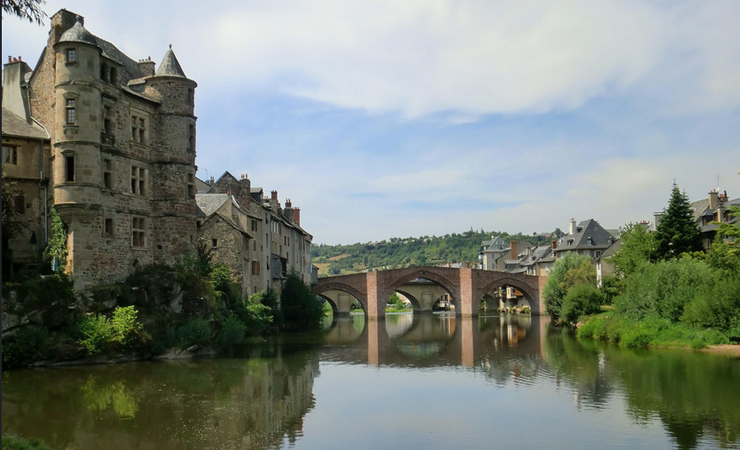 old bridge - Espalion © RandoVélo
Previous
Next
Tour highlights
map
The most beautiful route of the way to Compostela in France
The medieval village of Conques and its abbatial church
Cross by bike the captivating great spaces of Auvergne and Lozère
from 920 €
/ pers.
/ 4 testimonials
Reference :
SJ1
7 days
/ 5 days riding
Difficulty :
Sustained
Linear trip
From April to October
Departure:
daily
Electric bike rental possible
> Book this trip
Some questions about this trip ?
Contact us +33(0)2 54 78 62 52 or by email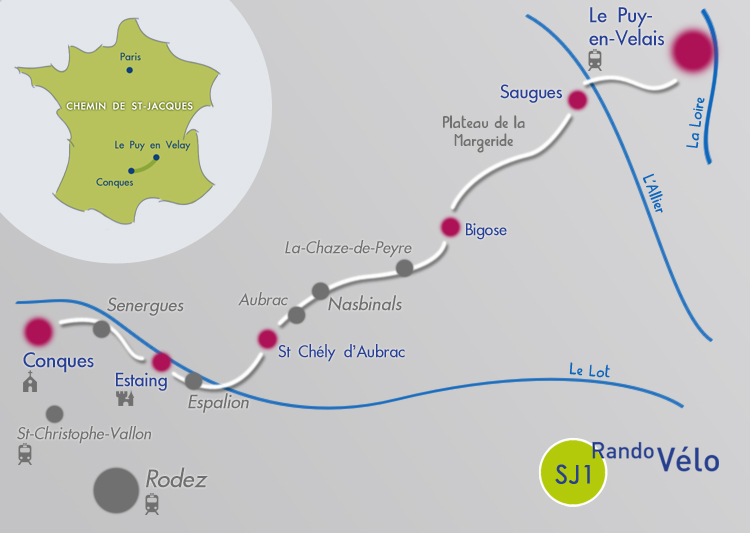 > Download tour program
Your cycling tour on Santiago de Compostela trail:
Discover by bike the famous Pilgrim's Way to Santiago de Compostela, between Le Puy-en-Velay and Conques, in France … probably the most beautiful part of this itinerary.
You will follow the « Via Podiensis » path built by the Romans which is followed by pilgrims for centuries. You will be captivated by the great variety of landscapes and the beauty of the traditional villages
Day 1 :

Arrival in Puy-en-Velay

Take time to visit this outstanding site by climbing the great staircase leading to the cathedral, which dates from the 11th and 12th centuries. Do not miss its superb cloister and the St-Michel d'Aiguilhe chapel.
Day 2 :

Le Puy en Velay - Saugues | 52 Km

For your first bike stage, you will enjoy a wonderful view over the whole Le Puy bassin. Then you cross part of Velay, the land of green lentils and black sheep. You will see very different landscapes as you pass through the gorges of the Allier and then climb up the other side to reach the plateau of the Margeride before arriving at Saugues.
Day 3 :

Saugues - Bigoze | 42 km

During this stage you will see the plateau of the Margeride, with its characteristic villages, its lost hamlets, its crosses and its pastures enclosed by drystone walls. Each village has its own charming features: granite houses with sculptured stone doorways and gardens…
Day 4 :

Bigoze - Saint Chély d'Aubrac | 48 km

Now ride the the Plateau of Aubrac ! A wide upland occupied by grazing land, small stone buildings called burons, drystone walls, and great swathes of flowers if the season is right!
In succession you will pass through La Chaze de Peyre and Montgros before arriving at Nasbinals where there is a splendid Romanesque church built of brown basalt and dating from the 14th century. After going through the village of Aubrac, you will descend to St Chély d'Aubrac.
Day 5 :

Saint Chély d'Aubrac - Estaing | 30 km

You will enter the valley of the Lot. After crossing part of the Rouergue district, you go through the old town of St Côme d'Olt before arriving at Espalion (whose the mediaeval bridge is still crossing the Lot river). Continue to Estaing (said to be one of the loveliest villages in France) with its 13th century château and its steep narrow alleyways which criss-cross the old quarter.
Day 6 :

Estaing - Conques | 40 km

On your last stage you will ride through the nice villages of Golinhac, Espeyrac and Senergues before arriving at Conques which is really one of the highlights of the pilgrims' way from Le Puy to Santiago de Compostela! You can admire this beautiful mediaeval village with its sumptuous Romanesque abbey church (11th and 12th centuries) and astonishing cloister.
Day 7 :

Departure during the day
Select your category
standard category
Reference:

SJ1 STD
Low season
from April 1st to October 30th
Departure: daily
2 persons basis :
(price per person)
* Single supplement
920 €
/ pers.
235 €

/ pers.

*
Category's details
Including :
• 6 nights' accommodation in 3-star and 2-star hotels (accommodation in a two-person bedroom) – Showers and WCs may be on landings or on the next floor in certain establishments
• 6 dinners (drinks not included)
• Luggage transport during the bike stages
• Equipped cycle rental for 5 days with helmet
• 1 Travel Folder – 1 for 4 people
• City taxes
• Hotline 7 days a week
Not including :
• Lunches / Drinks
• Tickets to attractions, tours of attractions, tasting
• Optional insurances (Cancellation Insurance OR Tranquility Insurance)
• Single room supplement (6 nights included)
• Taxi or minibus transfer from Conques to St Christophe Vallon train station (18km) or Rodez train station (38 km)
• Bus return transfer from Conques au Puy-en-Velay
•
•
According to the category
(price per person)
standard category
Reference:

SJ1 STD
Extras
• Return transfer Conques > Puy-en-Velay
Participant & luggage only.
Departure from your hotel in Conques at 8.30am or 1.30pm. Arrival at Le Puy-en-Velay at 12am or 5pm.
• Personal bike repatriation Conques > Puy-en-Velay
Your cycle hire
Possibility to rent an electric assistance bike :
BERGAMONT E-HORIZON or similar
E-bike
Universal frame
2 rear panniers
1 repair kit
1 pump
1 lock
Practical details
Bikes will be delivered at the 1st hotel.
At the end of the tour, leave the rental bikes at your hotel, we will pick them up.
> Your journey
> How to arrive in Puy-en-Velay
> Return
Your journey
Tour description:
Small traffic roads.
Not major difficulties on this tour but theitinerary goes through middle mountain areas.
How to arrive in Puy-en-Velay
By car:
 Le Puy en Velay is in the department of Haute-Loire, 514km from Paris and 132km from Clermont-Ferrand (using the RN 102 road).
By train:
Le Puy-en-Velay train station.
For more information, do not hesitate to visit : www.sncf.com/en
By plane:
HEX ' AIR Le Puy / Loudes Airport.
Taxi transfer to Le Puy en Velay (14 Km).
Rodez – Marcillac Airport

Return
If you have to come back to the start point:
This return can be carry out by RandoVelo/Biking France (optional).
Departure from your hotel in Conques at 8.30am or 12.30am.  Arrival at Le Puy-en-Velay at 12am or 4pm.

Trip overall rating : / 4 testimonials
Sylvie
France
travel date: 06 August 2021.
" Magnifique randonnée "
Magnifique randonnée en famille sur la parcours de Saint Jacques de Compostelle qui allie activité physique pour tous les niveaux, découverte de paysages variés et confort des étapes.
Marion
France
travel date: 23 July 2018.
" Une excellente expérience "
Super voyage, bien organisé, très belles étapes bien équilibrées, hébergements bien choisis.
Fabienne
France
travel date: 07 May 2018.
" Et de 6! "
Depuis quelques années nous voyageons avec RandoVélo, on découvre notre pays avec bonheur en passant par des chemins de traverse et notre émerveillement est toujours intact que la France est belle, RandoVélo s'occupe de tout, itinéraire, transfert bagages, hébergement, ne nous reste plus que le plaisir du pédalage et de la découverte
Sophie
France
travel date: 04 April 2017.
" Super parcours qui nous a permis de découvrir plusieurs sites authentiques "
Bonne qualité de la 1/2 pension. Bel environnement naturel l'Auvergne, plateau de l'Aubrac, le Lot.
These trips may also interest you