From Munich to Venezia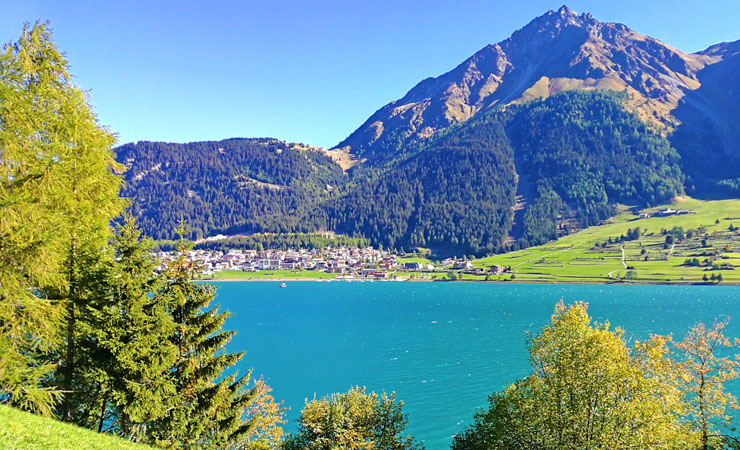 Reschensee lake © Eurobike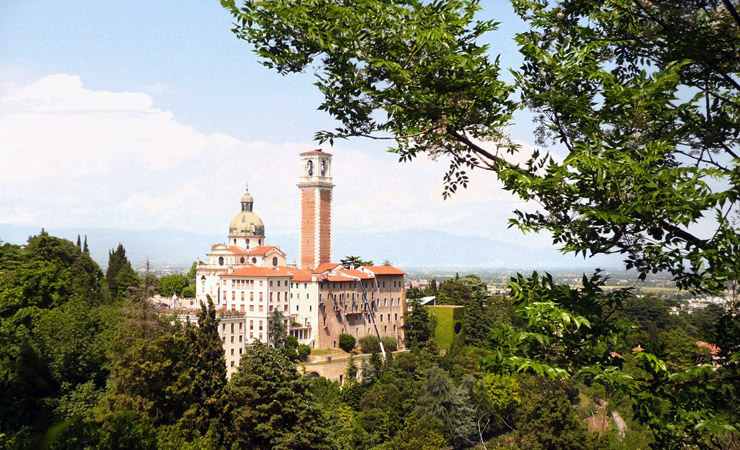 monte berico © eurobike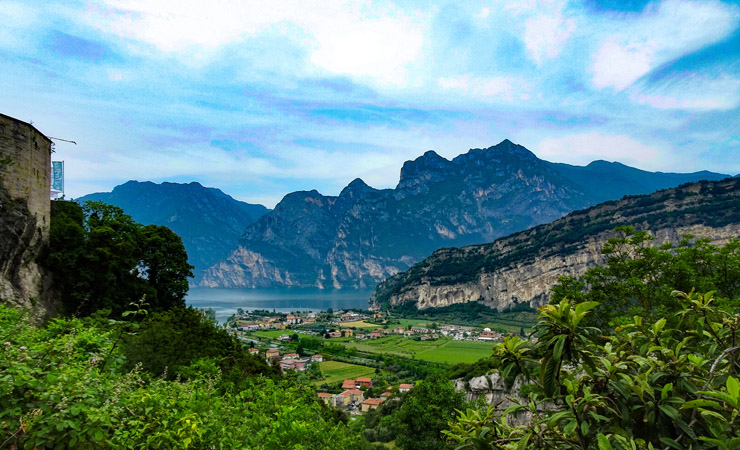 Garda Lake © Eurobike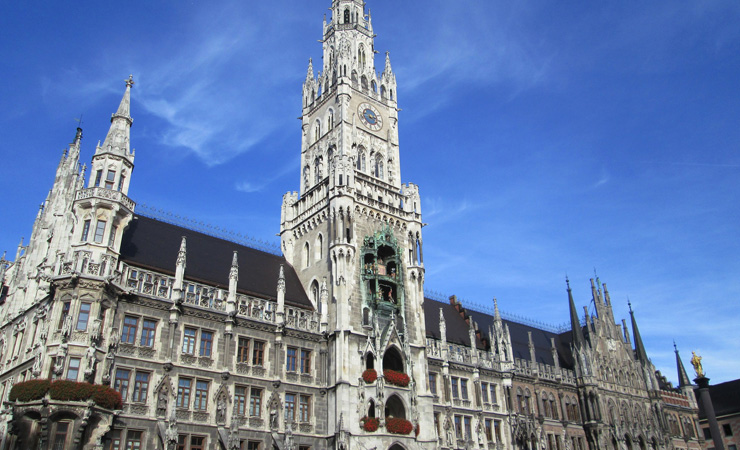 New Town Hall of Munich © pixabay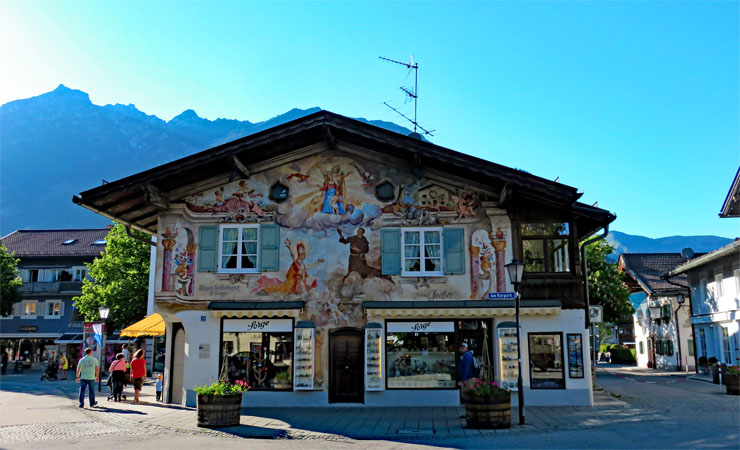 Garmisch Partenkichen © eurobike
Castle del Buonconsiglio © Eurobike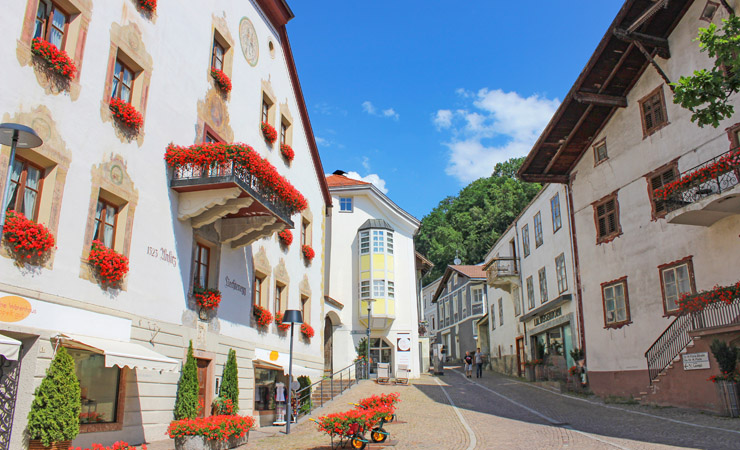 Mals © Eurobike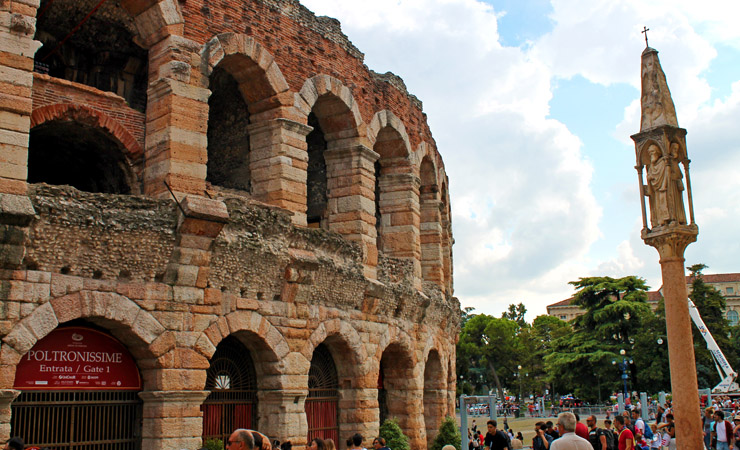 Verona arena © Eurobike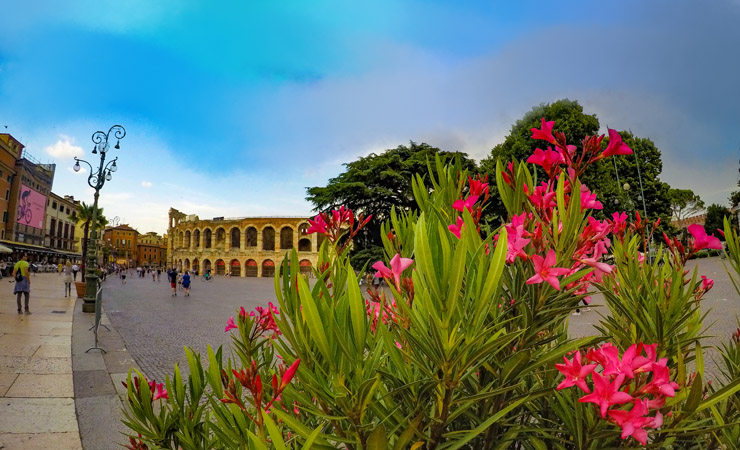 Verona amphitheater © Eurobike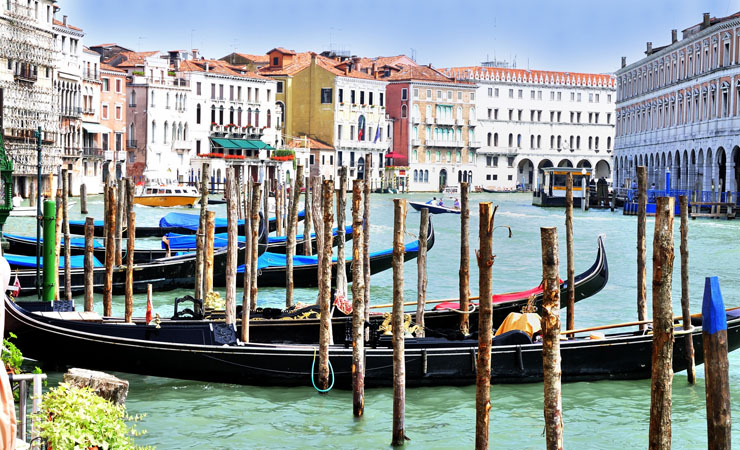 Venezia - Grand Canal © Eurobike
Previous
Next
Tour highlights
map
The beautifully developed cycle path
Chic Lake Starnberger See
Marvellous panorama on top of Mount Ortler
Enjoy the Alp crossing through 3 countries: Germany, Austria and Italy.
from 2 190 €
/ pers.
Reference :
MV
15 days
/ 13 days riding
Difficulty :
Moderate
Linear trip
From April to September
Departure:
Sunday
Electric bike rental possible
> Book this trip
Some questions about this trip ?
Contact us +33(0)2 54 78 62 52 or by email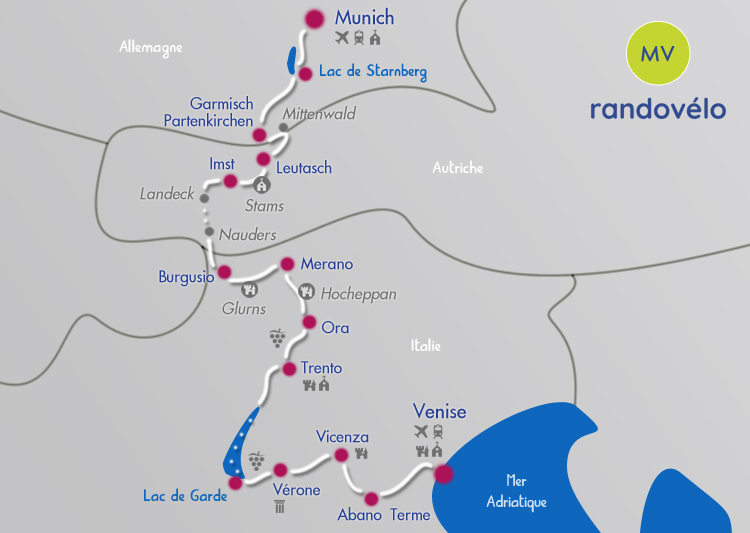 > Download tour program
Your cycling tour from Germany to Italy
During this stunning holiday starting from the Bavarian state capital via the Reschen-pass all the way into the cultural city of Merano even not so experienced cyclists gleefully manage to cross the Alps. You are accompanied by marvellous views en route along Lake Starnberger See. The historic so-called Lüftlmalerei-paintings on the front of the houses in Garmisch-Partenkirchen and Mittenwald will fascinate you. You will marvel at the views onto Mount Zugsspitze, the Karwendel mountains and Mount Ortler. And a best-developed cycle path in South Tyrol will magically bring a smile to your face. In Merano at the latest you will agree how diverse and comfortable crossing the Alps can be.
Day 1 :

Arrival in Munich

The capital city of Bavaria is awaiting you and invites you to visit its many attractions (English Garden, Town Hall, Hofbräuhaus,…)
Day 2 :

Munich - Lake Starnberger See | 45-60 km

From Munich through the Forstenrieder Park onto Lake Starnberger See. From Starnberg on the cycle path directly along the lakeside to Ambach or onwards to Bernried. The lake tempts you with crystal-clear waters and the views are fabulous onto the surrounding mountains.
Day 3 :

Lake Starnberger See - Garmisch Partenkirchen | 65 km

Initially a cycle tour past Lake Riegsee to Murnau. Onwards through the nature reserve Murnauer Moos (Central Europe's largest marsh area) and through unspoilt nature following the river Loisach to Garmisch Partenkirchen. Here you have the option of a ride with the Zugspitzbahn up to an altitude of 2962 m (autonomously). From up there you enjoy a stupendous view over the Alps.
Day 4 :

Garmisch Partenkirchen – Mittenwald – Leutasch | 40 km

Today you proceed along the beautifully developed cycle path all the way to the river Isar. You cycle through the sunny high mountain valley with marvellous panoramic views onto the Karwendel- and Wettersteingebirge-mountains to Mittenwald. Here we highly recommend a break and to take a stroll throughh the village with its Lüftlmalerei-painted houses. You then continue in a spectacular fashion through the Leutaschklamm-ravine to Austria. You cycle along the Leutasch-stream through the stunningly beautiful valley all the way into your Day Finish.
Day 5 :

Leutasch – Imst | 50 km

Today you cycle over into the Inn-river valley. You leave Leutasch on a country road leading you on gently hilly terrain before an eight-kilometre long descent takes you to Telfs. You cycle on the former towpath along the river Inn and so reach Stams with its Baroque Cistercian monastery. Then via Haiming it is not far to Imst, the so-called "North Tyrolean Merano'.
Day 6 :

Imst – St. Valentin / Burgeis / Mals | 50 km + bus transfer

Today, you will cycle along the river Inn, past the monastery Zams to Landeck. A bus will take you to Nauders from where you will cycle less than 100 metres in altitude uphill to the mountain pass Reschenpass. From there, you will cycle downhill to Lake Reschensee and continue on minor roads to Mals (many towers in the centre) or to Burgeis at the foot of the castle Marienburg.
Day 7 :

St. Valentin / Burgeis / Mals – Merano | 65 km

Your day starts with a trip to Glurns (perfectly preserved medieval city walls). Then, you will cycle via the Montani ruins, through Schlanders, down to Merano. On your way, you will come across some pretty castles (mountaineer Reinhold Messner's castle Juval) and you will get marvellous views of the impressive mountain massif Ortlermassiv and the mountain pass Stilfserjoch. Since 2004, the Venosta train (Vinschgaubahn) has been operating again between Mals and Merano. You can almost always take this train to travel a part of your journey.
Day 8 :

Merano –Auer | 55 km

Today's stage will take you via Lana (Schnatterpeck Altar) and through numerous orchards and vineyards in the area of the South Tyrolean Wine Road, past many fortresses, castles, and ruins such as Hocheppan (famous frescos), to Lake Caldaro. You will stay overnight in the cosy wine town, Auer.
Day 9 :

Auer – Trento | 45 km

On the sixth day, you will cycle mostly along the river Adige, and partly through orchards to Salurn, where the German speaking South Tyrol ends. The famous Trentino vineyards are located next to the dam ways. These ways lead you to Trento with its lovely old town, cathedral and castle Buonconsiglio.
Day 10 :

Trento - Lake Garda South | 50 km + boat trip

First, you will continue to cycle along the Adige, to Rovereto from here the tour leads westwards towards Lake Garda. In Mori you will taste the world famous pistachio ice-cream in the Gelateria Bologna. After a short ascent, you will descend down to the lake to Torbole and on to Riva. From here, a boat trip will take you down the entire length of the lake to Sirmione or Desenzano.
Day 11 :

Lake Garda South - Verona | 50 km

Partly flat and partly hilly, the route will take you through the vineyards on to Verona, a town full of sights (the Festival Arena, Juliet's house, the old town walls).
Day 12 :

Verona – Vicenza | 70 km

Today's route is initially flat and then you will cycle through the Monti Berici hills to the excursion area of Vicenza, with a beautiful view over the city. To make this longer stage a bit shorter, you can also travel the first part by train to San Bonifacio. In the old town of Vicenza, you can feel the spirit of Palladio, the famous architect from the Middle Ages.
Day 13 :

Vicenza -Abano Terme | 35 km

On leaving Vicenza, you will see numerous Venetian villas, such as the Villa Rotonda. The route along the river Bacchiglione leads to Abano Terme, one of the famous Italian spa towns. From Abano Terme, you can easily travel by bus to Padua, the city of St Anthony and the scholars. There you will have enough time to enjoy the thermal baths. If you are culturally-minded, you can enjoy Padua overnight for an additional charge. In category charm, this extra night is included.
Day 14 :

Abano Terme – Venezia / Mestre / Marghera | 50 km

With a light wind behind you most of the time, it's an easy ride towards the sea.  The landscape is full of meadows and fields. This stage will take you to the mainland before Venice, with its excellent bus service into the city of lagoons. At the end of your tour, not far from Marcus square, you can look forward to a little Grappa tasting session!
Day 15 :

Departure in the day
Select your category
standard category
Reference:

MV STD
Low season
from April 14th to 27th
Departure: Sunday
2 persons basis :
(price per person)
* Single supplement
2 190 €
/ pers.
520 €

/ pers.

*
Mid season
from April 28th to May 18th
Departure: Sunday
2 persons basis :
(price per person)
* Single supplement
2 380 €
/ pers.
520 €

/ pers.

*
High season
from May 19th to September 15th
Departure: Sunday
2 persons basis :
(price per person)
* Single supplement
2 590 €
/ pers.
520 €

/ pers.

*
Category's details
Including :
• 14 nights with breakfasts (accommodation in a two-person bedroom)
• Luggage transport during the bike stages
• Equipped cycle rental for 13 days WITHOUT helmet
• 1 transfer by bus from Landeck to Nauders including your bike on Day 6
• 1 pistachio ice-cream on the way to Lake Garda on Day 10
• 1 Boat ride on Lake Garda incl. your bike on Day 10
• 1 little Grappa tasting session in Venezia on Day 14
• 1 travel folder (per room) including colour maps, detailed route directions in French or English and tourist brochures
• Hotline 7 days a week
Not including :
• Dinners / Lunches / Drinks
• Tickets to attractions, tours of attractions, tasting
• Optional insurances (Cancellation Insurance OR Tranquility Insurance)
• Single room supplement (14 nights included)
• Transfer from Venise to Munich and personal bike repatriation
• City taxes
According to the category
(price per person)
standard category
Reference:

MV STD
Extra night in Munich
(accommodation in a two-person bedroom)
* Single supplement
Any season
+ 105 €
/ pers.
+ 80 €

/ pers.

*
Extra night in Venise
(accommodation in a two-person bedroom)
* Single supplement
Any season
+ 60 €
/ pers.
+ 30 €

/ pers.

*
Extras
• Bike discount
If you bring your own bike.
• 'Sport' bike supplement
Slightly sportier, lighter and more precise, this type of rental bike will delight all guests who want even more quality in the saddle.
• E-bike supplement
Selon disponibilités
• 'Solo' supplement
(in the case of a single person per booking) Indicative price. Please contact us.
Your cycle hire
VTC KTM 21 speed gears
Man or Lady frame
1 rear pannier (saddlebag)
1 front pannier
1 repair kit
1 pump
1 lock
Helmets are not provided.
We suggest to bring yours.
VTC KTM 27 speed gears
High frame
Hydraulic Magura breaks HS 11 Shimano Deore XT
Suntour suspension fork
1 rear pannier (saddlebag)
1 front pannier
1 repair kit
1 pump
1 lock
With extra cost
Possibility to rent an electric assistance bike :
PEDELEC E-bikes
E-bike
Universal frame
1 rear pannier (saddlebag)
1 front pannier
1 repair kit
1 pump
1 lock
Practical details
Bikes will be delivered at the 1st hotel.
At the end of the tour, leave the rental bikes at your hotel, we will pick them up.
> Your journey
> How to arrive in Munich
> Return
Your journey
You cycle on marvellous cycle paths and little side roads and only on very short sections on main roads. Nearly every day there are small ascents to be tackled. The Reschen-pass will be bypassed via a bus transfer, then follows a descent of approx. 1200 metres in altitude to Merano. The route is mainly asphalted, a few longer sections also on well-maintained dirt roads.
How to arrive in Munich
By plane:
Munich airport : 1h30 from Paris (by direct flight)
From the airport, you can take a train to city center (approximately 40 min) or a bus.
(Personal bike transportation costs are on your responsibility too).
By train:
Munich train station
From Paris : approx. 6h15 (by direct train or via Stuttgart for instance).
More informations on www.voyages-sncf.com and/or www.bahn.com
From Munich train station, take a taxi to your hotel.
By car:
Possibility to park your car in hotel garage. Costs approx. 15€ /day. To be paid for at the time, no reservation possible.
Free, unattended public parking close to the hotel, no reservation possible.
Parking Freiham  https://www.parkundride.de/de/freiham.html
Please note that public liability insurance is mandatory for vehicles.
Return
If you have to come back to the start point:
A return transfer by train is possible and organised on your own.
Plan to go to the train station with your luggage (and your potential own bike)
(Personal bike return costs are on your responsibility.)
– Venezia Mestre train station >> Munich train station (approx.7h per  day journey or 9h per night journey)