Pearls of Holland by bike
mill © DBT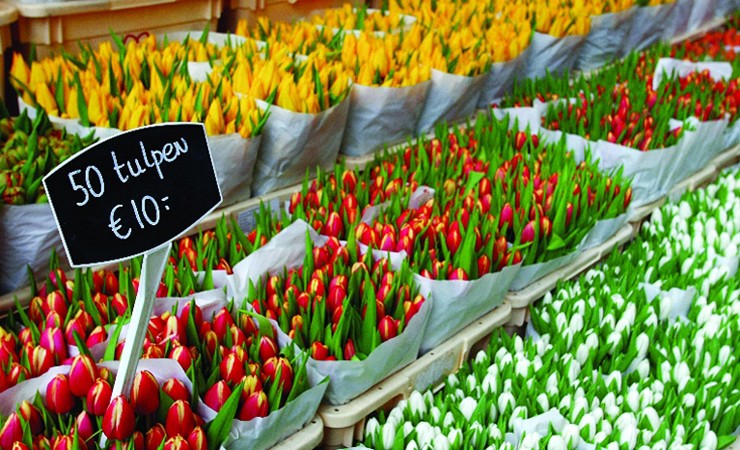 tulips © DBT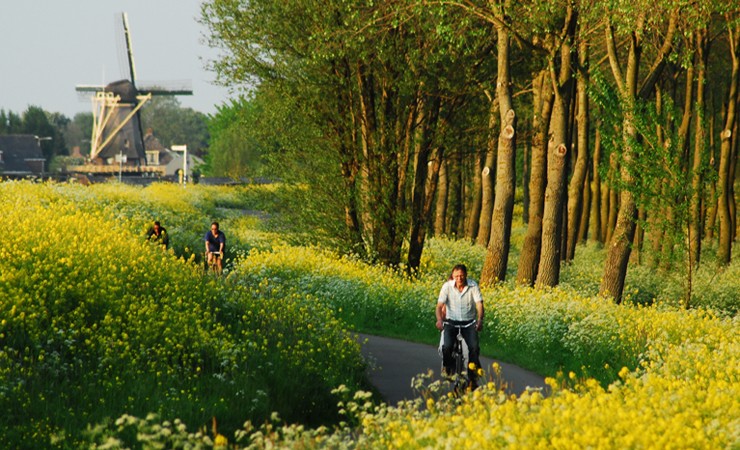 Mill Delft © DBT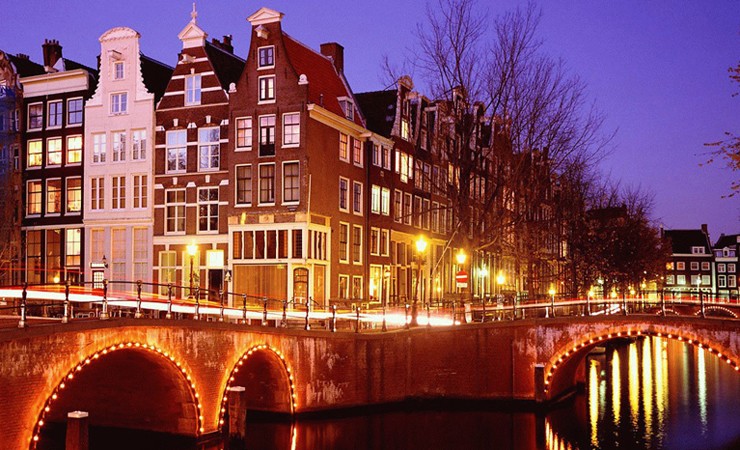 City-Lights-Amsterdam © DBT
Delft © DBT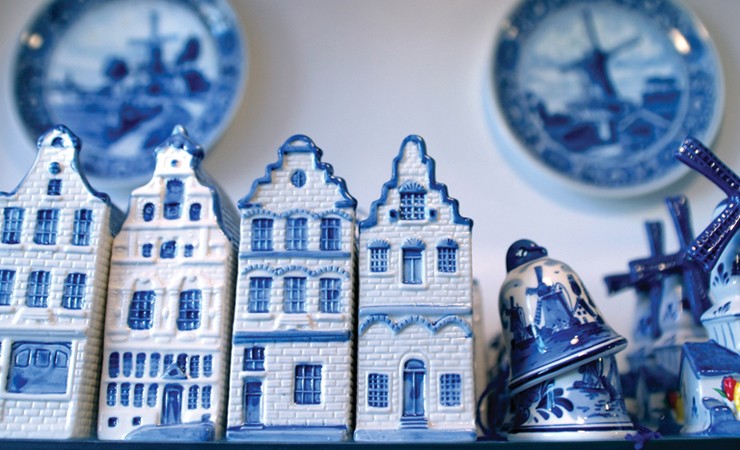 Delft © DBT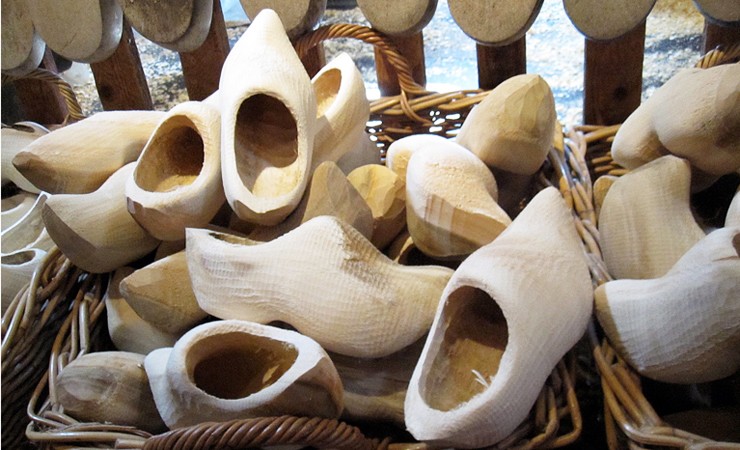 shopping © DBT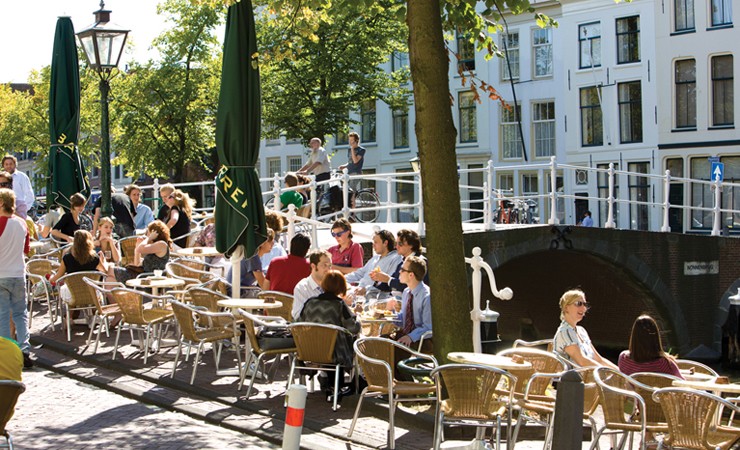 Leiden © DBT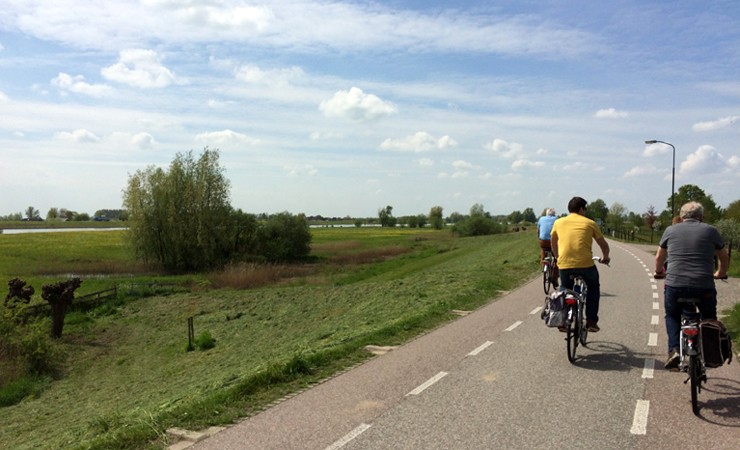 cycling Amsterdam © DBT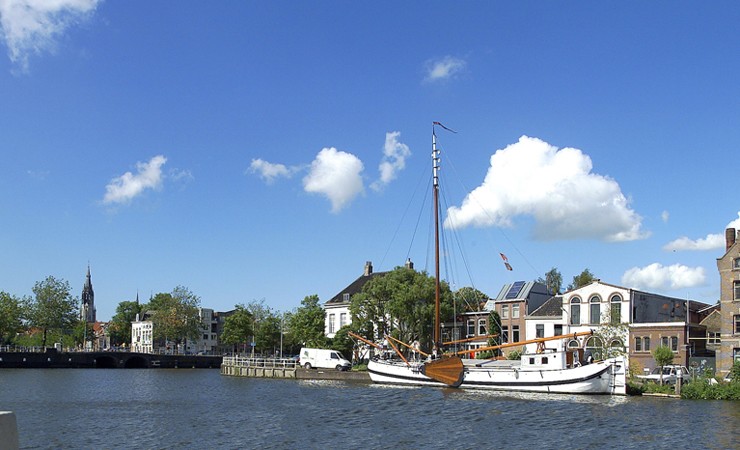 Delft © DBT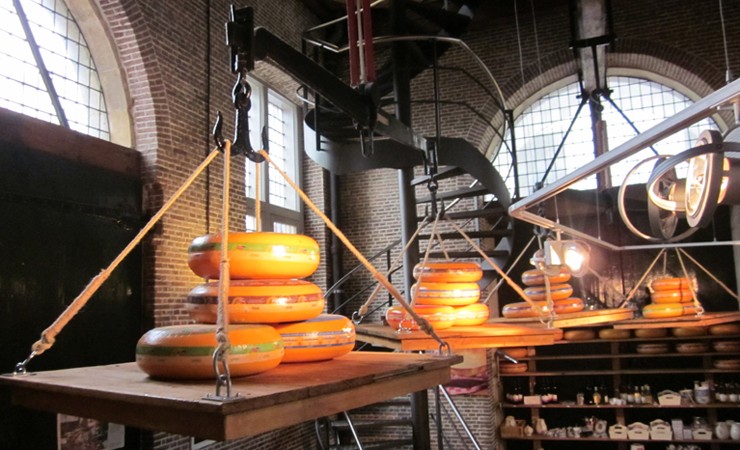 cheese factory © DBT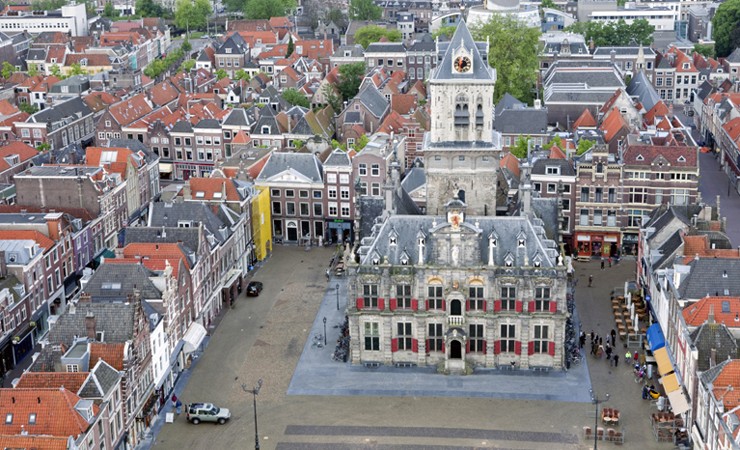 Delft © DBT
Haarlem Grote Markt © DBT
Previous
Next
Tour highlightsmap
Visit of Amsterdam
Idyllic countryside
Haarlem, Leiden, Delft and Gouda : typical old Holland cities
from 790 € / pers.
(on the minimum basis of 2 pers.)
Reference : HL2
7 days
/ 5 days riding
Difficulty :
Easy
Round tripFrom April to September 2019Departure:
daily
Electric bike rental possible
> Book this trip
Some questions about this trip ?
Contact us +33(0)2 54 78 62 52 or by email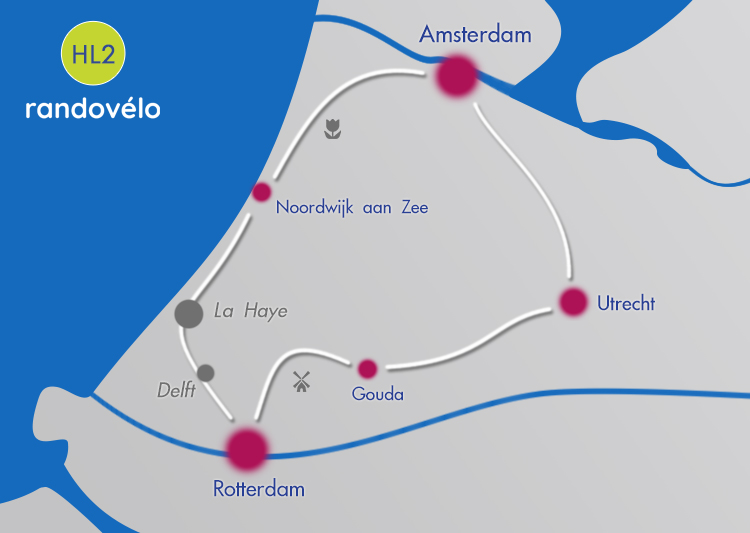 Your cycling tour in Holland:
Amsterdam, Haarlem, Leiden, Delft and Gouda are among our cyclists' all-time favorite cities – each unique and all brimming with that typical Olde Holland character. We have decided to combine them into this one route for the ultimate cultural bike holiday. Cycling distances are relatively short allowing more time for sightseeing and museums. Although you will stay within the Randstad conurbation you will discover how rural and quiet the countryside can be, where polders, windmills, bulb flower fields (in spring!), lakes and rivers take the spotlight. In short, this route stands for seven days of enjoying cultural gems and idyllic countryside.
Day 1 : Arrival in Amsterdam
Your bicycle holiday starts in Amsterdam, famous for its gorgeous 400-year-old canal district; museums; street artists and performers on Dam, Leidseplein and Rembrandtplein; this city is brimming with things to see and do and you couldn't wish for a more dynamic beginning to your holiday. Try to arrive early so you have time to admire the elegant tree-lined canals and tall narrow townhouses and warehouses dating from the 17th century (World Heritage Site).
Day 2 : Amsterdam - Haarlem | 29 km
Say "tot ziens!" to amazing Amsterdam and mount your bike to journey through Kennemerland where a great variety of lovely countryside awaits: vast polders, wild gardens, country estates, woods and beautiful peatland.
You will stay the night in the elegant city of Haarlem. The attractive city center offers a wealth of possibilities for shopping, delving into art and culture, or relaxing in cafes and restaurants.
Day 3 : Haarlem - Leiden | 38 km
Get set for a colorful bike trip through the Dune and Bulb Region. Try to time this holiday before mid-May to capture the bulb flower fields in their full splendor! Tulips, crocuses, daffodils and hyacinths are grown here commercially and temporarily transform the landscape into one of the country's best-loved tourist attractions. Leiden is the oldest university town in Holland. It has a very busy cultural events calendar and a friendly city center with canals, monuments windmills and museums.
Day 4 : Leiden - Delft | 24 km
After taking your leave of lively Leiden, peace and quiet will reign once more in today's typically Dutch scenery. Note all the orderly rectangles in this man-made polder Landscape. Let shining lakes and green pastures, old windmills and farmhouses pass you by whilst pedaling on to the famous city of Delft. The melancholy charm of historical Delft is breathtaking. Most will associate Delft with its blue and white hand-painted pottery: Delftware.
Day 5 : Delft - Gouda | 34 km
This stretch of the tour takes you through the Green Heart: a stronghold against urban sprawl in Randstad conurbation. Balancing atop polder dikes, delight in characteristic villages, far horizons and pleasingly strict rectangles cut by ditches in fields of vibrant green. As you wander around the city of Gouda at the end of the day, don't miss the gothic town hall (1450); the Weighing House (1667); the romantic inner city canals and the stained glass windows in St. John's Church. Gouda is also famous for making syrup waffles (try one hot!) and candles.
Day 6 : Gouda – Amsterdam | 80 km
After a hearty breakfast at your hotel, get back on your bike and set off on the longest leg of this bike tour! You will be making a tour via the rual Green Heart. On the way, the scenery is punctuated by rivers, polders and lakes. In this Green Haert of Holland only small villages, lakes and meadows.
Thus fortified, continue on your way back to Amsterdam pursuing beautiful River Amstel.

Option
Extra night in Woerden + 1 extra day of rental bike
Would the 80 km be to long for you then you can split this day by booking an extra overnight in Woerden (30 km and 49 km).
Day 7 : Departure during the day
Select your category
standard category
Reference: HL2 STD
Low season
from April 1st to 12th 2019
from June 16th to September 11th 2019
from September 17th to 24th 2019
Departure: daily
2 persons basis :
(price per person)
Single supplement
High season
from April 13th to June 15th 2019
from September 12th to 16th 2019
Departure: daily
2 persons basis :
(price per person)
Single supplement
Your cycle hire
GAZELLE hybrid Bike - 21 speed-gear
Man or Lady frame

1 rear pannier (saddlebag)
1 front pannier with map holder
1 repair kit
1 lock

Helmet NOT included.
Possibility to rent an electric assistance bike :
BATAVUS e-bike
E-bike
Universal frame
1 rear pannier (saddlebag)
1 front pannier with map holder
1 repair kit
1 lock
Helmet NOT included.
Practical details
Bikes will be delivered at the 1st hotel.
At the end of the tour, leave the rental bikes at your hotel, we will pick them up.
> How to arrive in Amsterdam
> Return
How to arrive in Amsterdam
> By car :
You can park in the hotel's parking in Amsterdam (about 12€/night).
 > By train :
From Paris Gare du Nord station >> Amsterdam station (by Thalys train).
For more information, do not hesitate to visit : Thalys
> By plane :
From Paris – Orly Airport (Flight about 1h30).
Return
> By train :
From  Amsterdam station >> Paris Gare du Nord station (by Thalys train).
For more information, do not hesitate to visit : Thalys
> By plane :
From Amsterdam – Airport Schiphol (Flight about 1h30).

Trip overall rating : / 3 testimonials
Serge
France
travel date: 12 July 2018.
" Nous avons passé une superbe semaine en hollande! "
Très beau circuit pour découvrir la Hollande. Le roadbook fourni permet de bien se repérer à velo. Beaucoup de choses à découvrir dans les villes étapes. Bonne organisation. Hôtels de bon niveau. Et nous avions un temps ensoleillé tout le parcours.
Elizabeth
France
travel date: 30 June 2018.
" Un excellent séjour "
Circuit très bien pour découvrir les villes historiques et le "green heart of the Holland". Les vélos très bien, le transport des bagages très bien et les hôtels très bien situés et très bon standing.
Caroline
France
travel date: 09 August 2017.
" Très belle expérience "
Un joli circuit, facile à vélo et varié dans les paysages. Un très bon accueil à toutes les étapes, une belle première découverte des paysages et de l'histoire de la Hollande.