Danube cycle tour: from Vienna to Budapest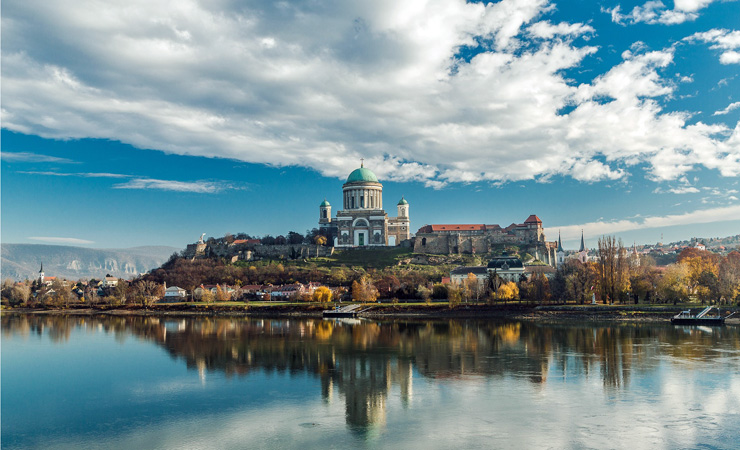 Esztergom © pixabay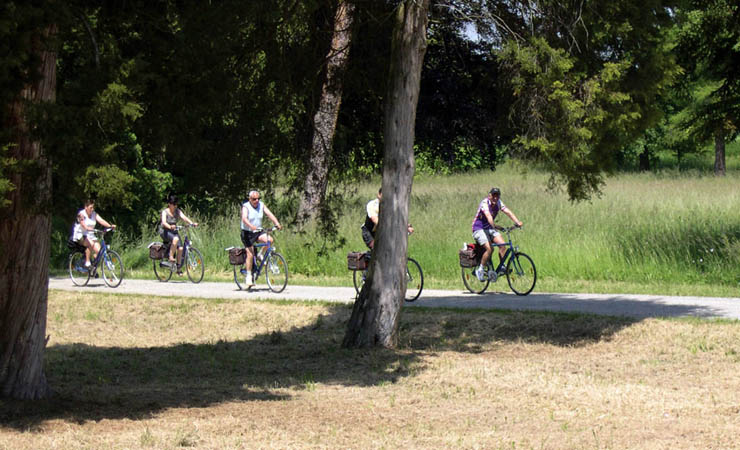 Bicycles © Aust.Rad.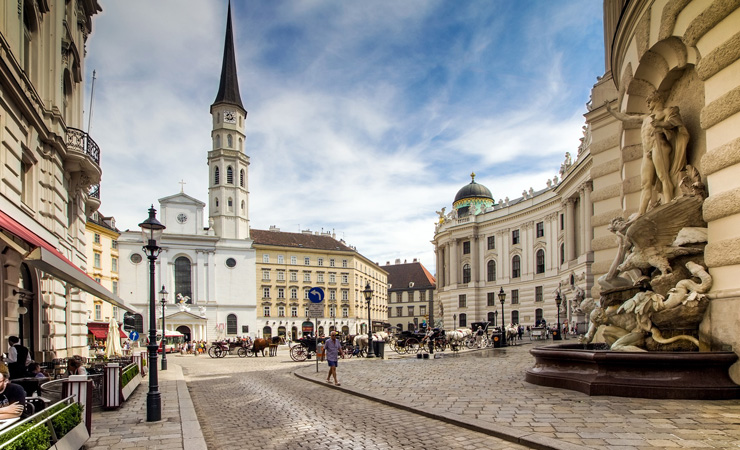 Vienne © pixabay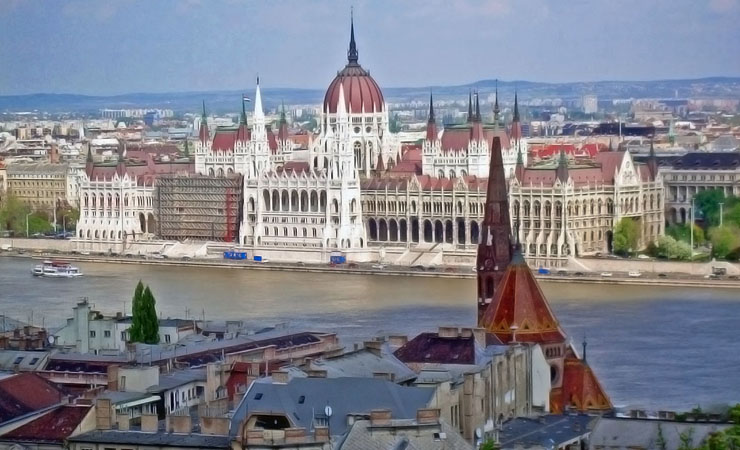 Budapest Parliament © Aust.Rad.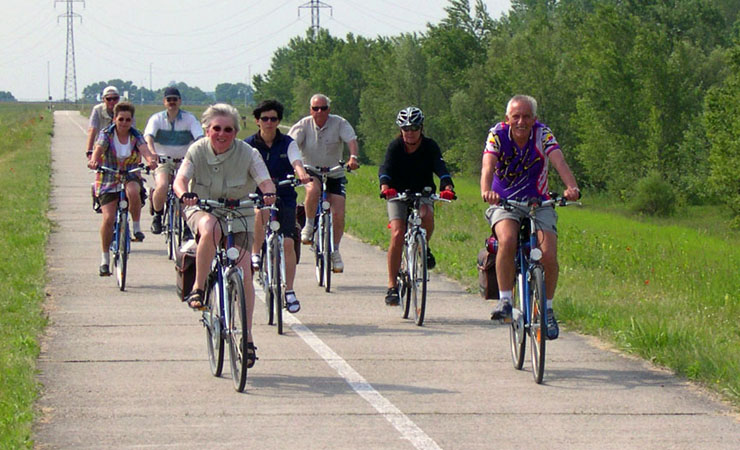 Bicycles © Aust.Rad.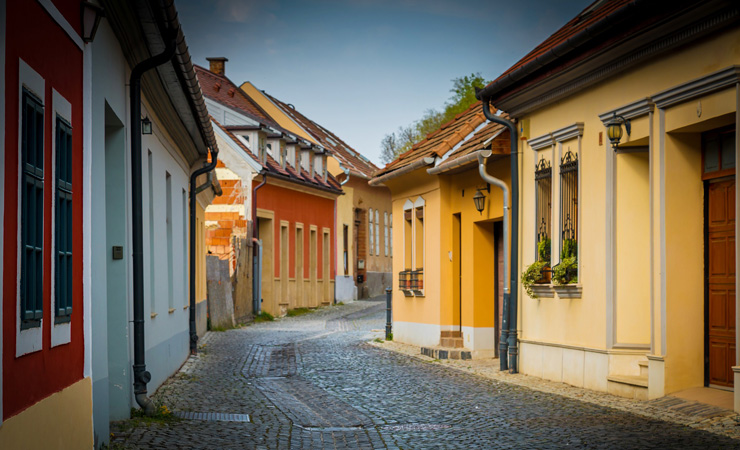 Esztergom © pixabay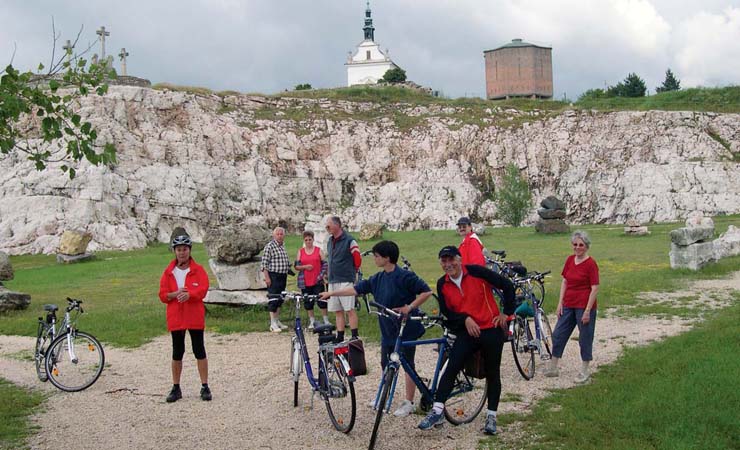 Bicycles © Aust.Rad.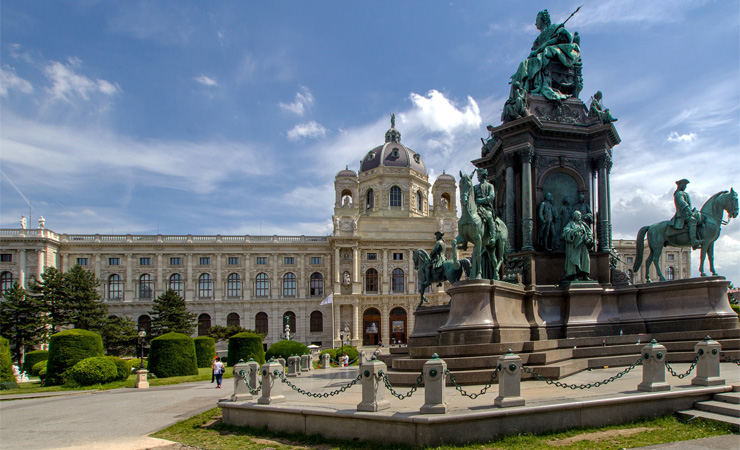 Vienne © pixabay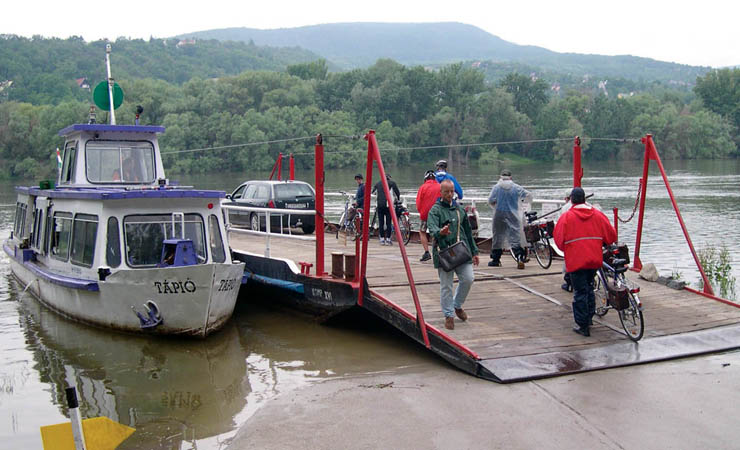 Bicycles © Aust.Rad.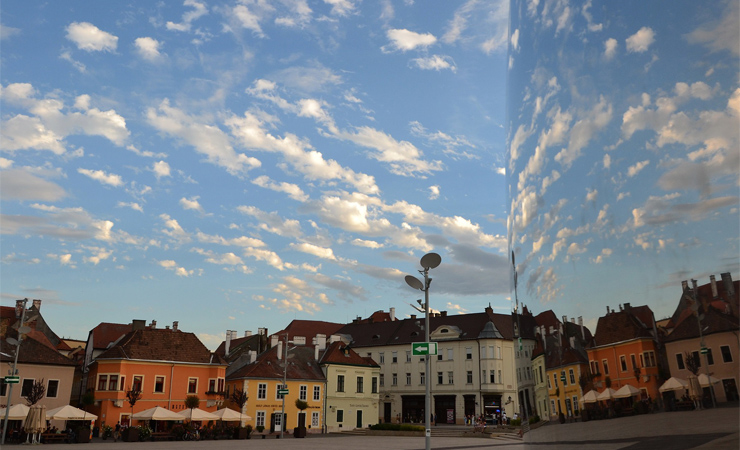 Gyor © pixabay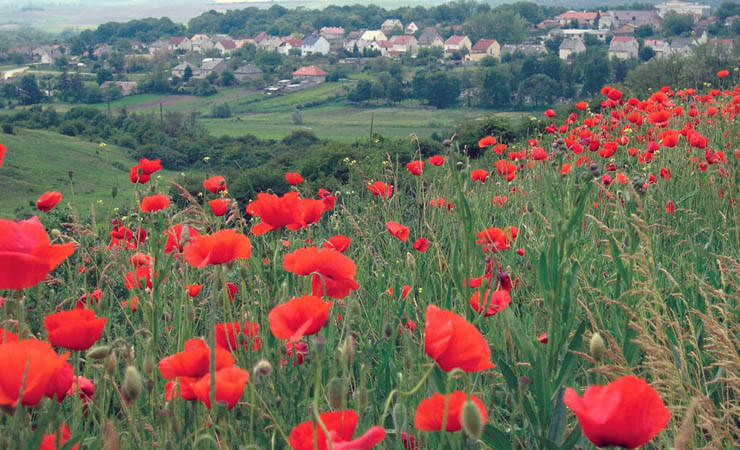 - © Aust.Rad.
Previous
Next
Tour highlightsmap
Discover 3 capital cities in 1 week!
The medieval atmosphere of Györ
The arrival in Budapest by boat, offering an amazing view!
from 635 € / pers.
(on the minimum basis of 2 pers.)
Reference : VB
8 days
/ 6 days riding
Difficulty :
Moderate
Linear tripFrom April to October 2019Departure:
Electric bike rental possible
> Book this trip
Some questions about this trip ?
Contact us +33(0)2 54 78 62 52 or by email

Your cycling trip from Vienna to Budapest:
Along the Romantic Danube, discover 3 countries by bike: Austria, Slovakia and Hungary!
Different countries, different landscapes but same wonder. From Vienna to Budapest, what a beautiful escapade!
Day 1 : Arrival in Vienne
Take time to visit the capital of Austria.
Day 2 : Vienne - Bad Deutsch Altenburg | 42 km
Leave Vienna riding through the National Park Donauauen and cycle past Castle Orth, then Castle Eckertsau which has a baroque hunting lodge before reaching soon the spa town of Bad Deutsch-Altenburg.
Day 3 : Bad Deutsch Altenburg - Bratislava | 26 km
Let the Carpathian winds guide you along the blue ribbon of the river Danube nestled between the Hainburger Mountains. Today's destination is the Slovakian capital of Bratislava with its charming old town, its castle and its many magnificent buildings.
Day 4 : Bratislava - Györ | 50 km + train transfer
The marshy landscape is a paradise for birds and fish. In the midst of this unspoiled landscape with little islands you will find quaint farming villages and a maze of Danube channels and creeks. From Mosonmagyarovar, also called the town with 17 bridges, train transfer to Györ and its medieval town. Worth seeing are the Bishop's castle with its gothic chapel.
Day 5 : Györ - Komarno (or near) | 57 km
Make a stop at Babolna stud farm, famous for its Arabian horse breeding. Then cycle through the lowlands in the hill country of Transdanubia before reaching the divided city of Komarno, the favourite city of King Matthias Corvinus who was one of the greatest king of Hungary in the 15th century.
Day 6 : Komarno (or near) - Esztergom (or near) | 52 km
Along the Slovakian Danube bank, cycle past the Roman fort of Kelemantia and continue to the Episcopal and Royal City of Esztergom, whose Basilica, is the largest church in Hungary. Esztergom is a glamorous highlight of your trip.
Day 7 : Esztergom (or near) - Budapest | 62 km + boat transfer
Change banks and ride along the island of Szentendre to the artist town with the same name: Szentendre with its offshore island and the open-air museum of Skanzen. You can see there a lot of small galleries and studios. Boat transfer to Budapest. You can enjoy a unique view of the most famous attractions of this city.
Day 8 : Departure during the day
Select your category
standard category
Reference: VB STD
superior category
Reference: VB SUP
Low season
from April 13th to 28th 2019
from October 4th to 12th 2019
Departure: Saturday
2 persons basis :
(price per person)
Single supplement
Mid season
from April 29th to June 30th 2019
from August 26th to October 3rd 2019
Departure: Friday, Saturday, Sunday
2 persons basis :
(price per person)
Single supplement
High season
from July 1st to August 25th 2019
Departure: Friday, Saturday, Sunday
2 persons basis :
(price per person)
Single supplement
Your cycle hire
Hybride bike - 21 speed gears
Man or Lady frame
1 rear pannier (saddlebag)
1 repair kit
1 pump
1 lock
Helmets are not provided, therefore we suggest you bring yours. Please note that helmets are required in Slovakia.
Unfortunately it is not possible to rent a helmet, but you can buy one: 28 €
Possibility to rent an electric assistance bike :
e-bike
E-bike
Universal frame
1 rear pannier (saddlebag)
1 repair kit
1 pump
1 lock
Practical details
Bikes will be delivered at the 1st hotel.
At the end of the tour, leave the rental bikes at your hotel, we will pick them up.
> Your journey
> How to arrive in Vienna
> Return
Your journey
Total Distance:  about 260 – 305 km
Return
> If you have to come back to the start point:
This return can be carry out by RandoVelo/Biking France: see tabs "rates" and "see all the rates".
A return transfer by train is possible and organised on your own. Please visit: http://fahrplan.oebb.at/bin/query.exe/en?
Plan to go to the train station with your luggage (and your potential own bike)
(Personal bike return costs are on your responsibility.)
– Budapest-Keleti train station >> Wien Westbahnhof train station

Trip overall rating : / 6 testimonials
Catherine
Canada
travel date: 09 September 2018.
" Un séjour parfait! "
De Vienne à Budapest avec mon amoureux en vélo ! Quelle belle aventure à travers les champs, campagnes et villages avec de magnifiques villes comme haut points de nos journées. Tout était parfaitement bien organisé – les auberges variées, pittoresques, le service de transport des valises impeccable et l'aide en tout temps disponible. C'était notre deuxième voyage avec RandoVélo et ce ne sera pas le dernier – merci++
Pascale
Canada
travel date: 27 May 2018.
" Bel itinéraire diversifié "
Instructions généralement claires. Hôtels bien choisis. Bonne idée de faire un courte journée avant d'arriver à Bratislava pour avoir le temps de découvrir la ville. Merci pour ce parcours qui nous a fait découvrir trois capitales fascinantes.
Cécile
France
travel date: 15 July 2017.
" Superbe "
Circuit authentique fait avec mes deux ados! Elles l'ont côté 9/10 malgré certains soirs de fatigue. Paysages authentiques, achat du pique nique dans les boutiques de village et nombreuses possibilités de se baigner surtout les deux derniers jours.
Raymond
France
travel date: 01 September 2017.
" Voyage bucolique "
Avons apprécié l'équipement des vélos, selle, compteur kilométrique. Voyage bucolique à travers des réserves naturelles et une campagne d'un autre temps
Nadine
France
travel date: 27 May 2016.
" Merci à toute l'équipé pour votre compétence et gentillesse. Nous gardons de très bons souvenirs "
Nous avons voyagé en petit groupe de 11 personnes depuis St Brévin-les-Pins jusqu'à Budapest. Toutes les étapes ont été formidables par beau et mauvais temps et nous n'avons qu'une envie, c'est de continuer. Merci à toute l'équipe de Rando Vélo et en particulier Aurélie et Julien.
Marielle
France
travel date: 12 August 2016.
" Très belle expérience "
Circuit en famille, avec nos deux ados. Tout le monde a apprécié. Niveau physique pas trop dur, de belles étapes dans des villes intéressantes. De beaux paysages!