Cycling tour from Amsterdam to Brussels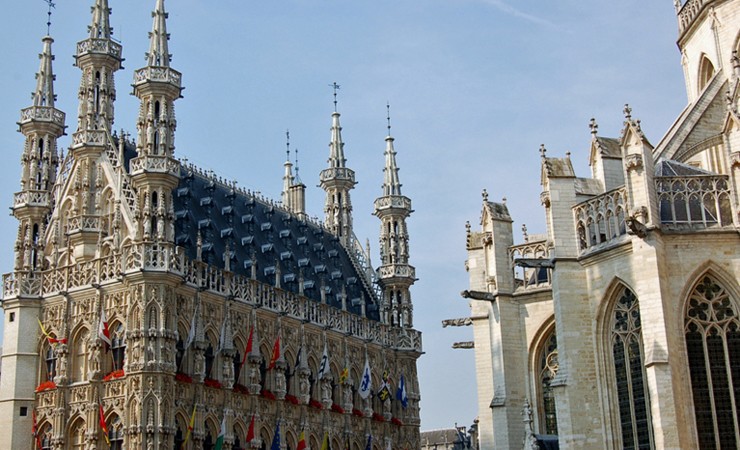 Leuven © DBT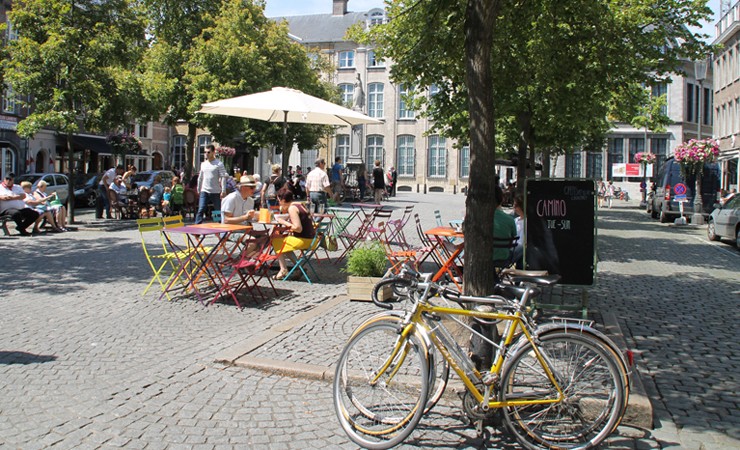 Cycling tour from Amsterdam to Brussels © DBT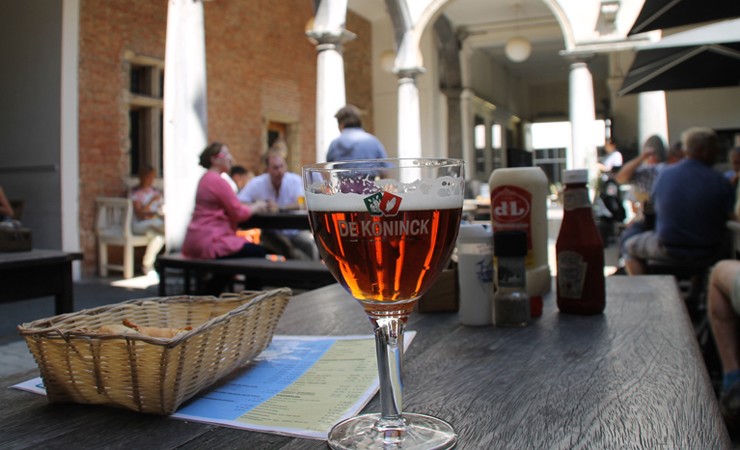 Belgium beer © DBT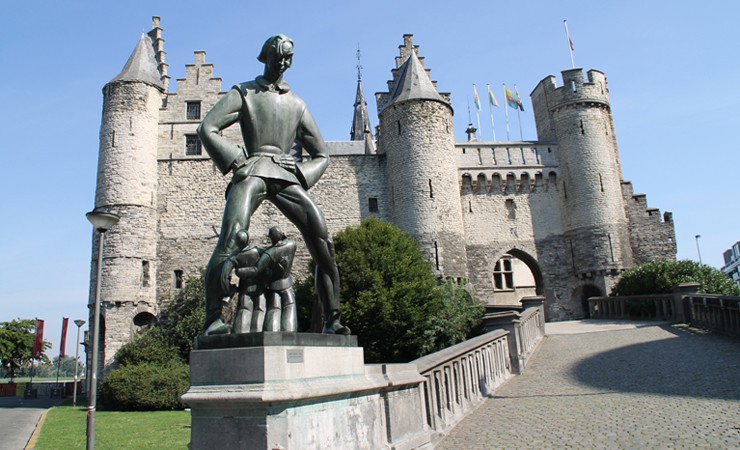 Cycling tour from Amsterdam to Brussels © DBT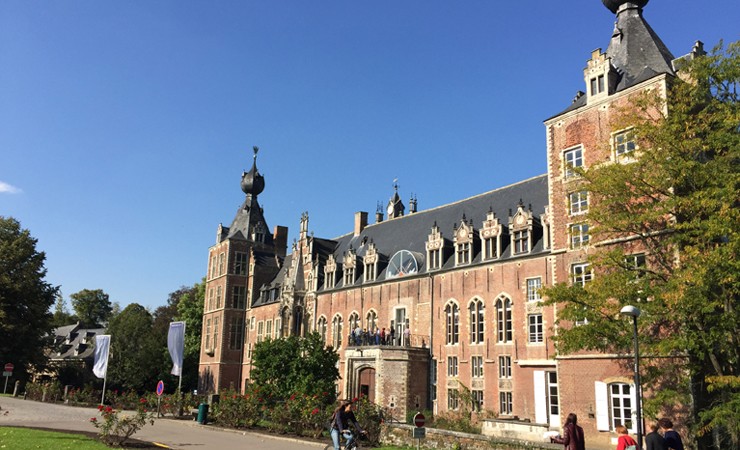 Cycling tour from Amsterdam to Brussels © DBT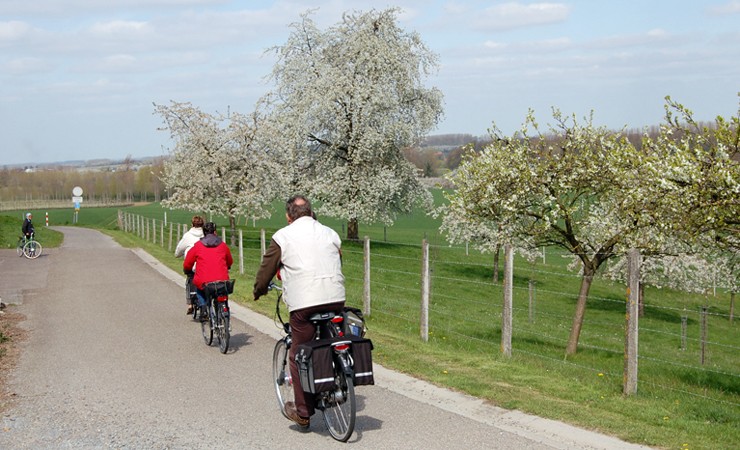 Cycling tour from Amsterdam to Brussels © DBT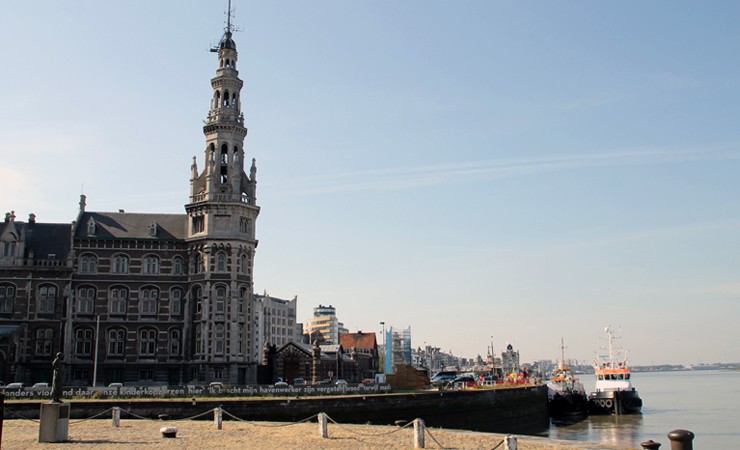 Cycling tour from Amsterdam to Brussels © DBT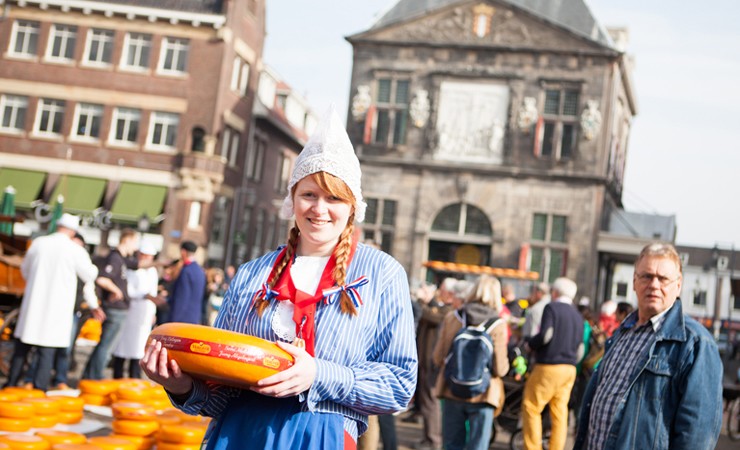 Gouda © DBT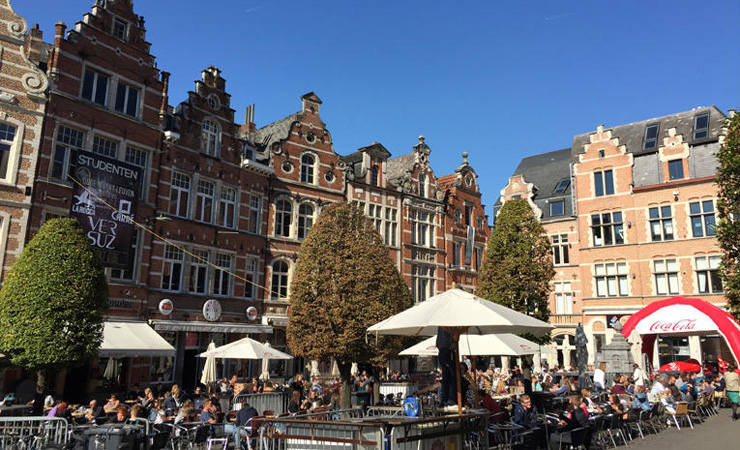 Leuven - Grote mark © DBT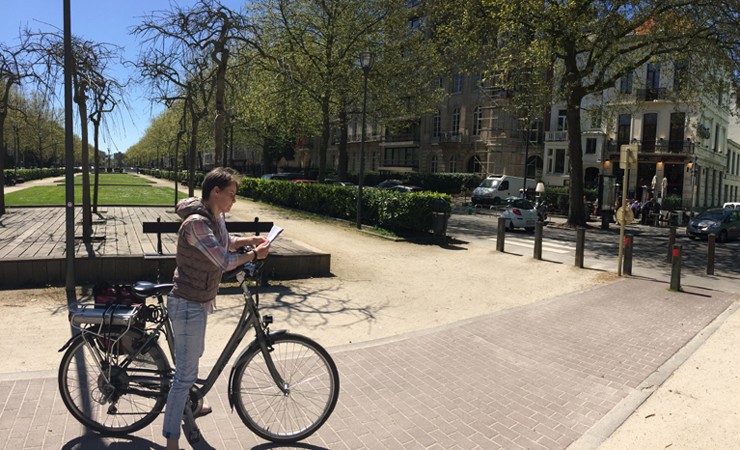 Cycling tour from Amsterdam to Brussels © DBT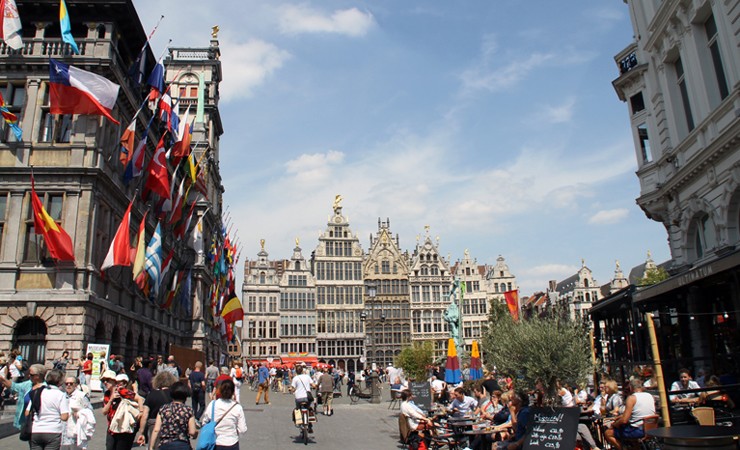 Cycling tour from Amsterdam to Brussels © DBT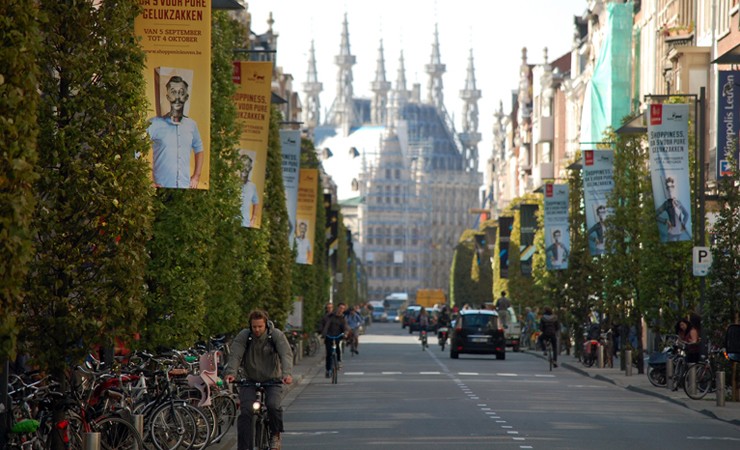 Leuven © DBT
Previous
Next
Tour highlightsmap
Visit 2 European capitals in the same cycling tour
Enjoy the peace and quiet of the Dutch and Flemish countryside
Well-signposted route on cycling paths
from 895 € / pers.
(on the minimum basis of 2 pers.)
Reference : HL4
8 days
/ 6 days riding
Difficulty :
Moderate
Linear tripFrom May to September 2019Departure:
Monday
Electric bike rental possible
> Book this trip
Some questions about this trip ?
Contact us +33(0)2 54 78 62 52 or by email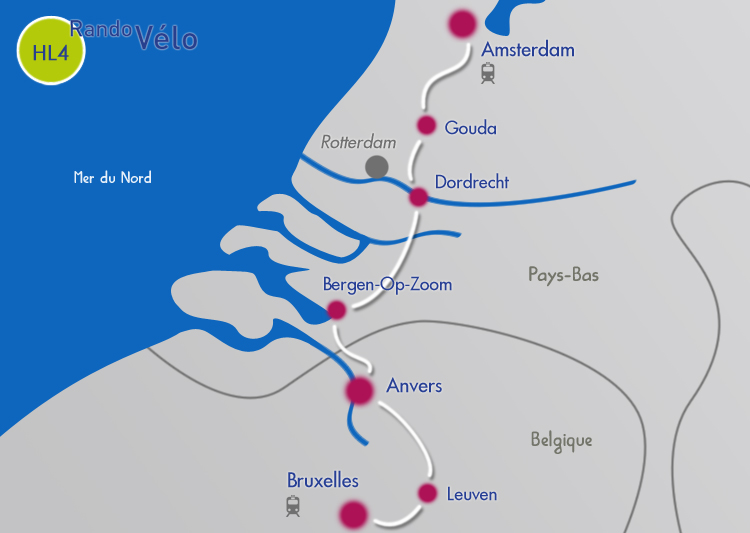 Your cycling tour from Amsterdam to Brussels:
This international bicycle holiday starts in the heart of the Dutch capital and finishes in the European capital, Brussels. It's a one-way route, 340 kilometers long, past a string of exceptional and historically precious Dutch and Flemish towns. In-between towns, enjoy the peace and quiet of the Dutch and Flemish countryside with age-old farmhouses and dominating church spires. You will follow a well-signposted route that is as good as flat, low traffic or even car free. Only towards the very end does it get slightly hilly. The towns themselves are perfect for touring by bike, ensuring total freedom and mobility.
Day 1 : Arrival in Amsterdam
Your bicycle holiday starts in Amsterdam, famous for its gorgeous 400-year-old canal district; museums; street artists and performers on Dam, Leidseplein and Rembrandtplein; This city is brimming with things to see and do and you couldn't wish for a more dynamic beginning to your holiday. Try to arrive early so you have time to admire the elegant tree-lined canals and tall narrow townhouses and warehouses dating from the 17th century (World Heritage Site).
Day 2 : Amsterdam - Gouda | 80 km
Plunge into the peace and quiet of the "Groene Hart" or Green Heart, a pleasant rural area of low-lying polder. It's a flat, open, spacious landscape where church spires and windmills touch the horizon and clouds are reflected in lakes and canals. We recommend an evening stroll around the old part of town to soak up the yesteryear atmosphere and marvel at the large and attractive market square.
Option
Extra night in Woerden + 1 extra day of rental bike
Would the 80 km be to long for you then you can split this day by booking an extra overnight in Woerden (49 km and 30 km).
Day 3 : Gouda - Papendrecht | 55 km
Hit the trail once again and head for the village of Kinderdijk where nineteen majestic windmills present a unique spectacle. In the age of wind, they were used to drain excess water out of the low-lying polder up into the River Lek. Pedaling on, you will reach one of the oldest towns in Holland: Dordrecht, completely surrounded by water. The area around the marina is a true gem.
Day 4 : Papendrecht - Bergen op Zoom | 63 km
In the morning, the route will take you right past one of the few remaining fresh-water tidal areas in Europe: Biesbosch National Park. Upon crossing a one-kilometer-long bridge high above Hollands Diep river, you will find yourself in the south of the Netherlands. Today's destination is Bergen op Zoom. Eight hundred years old, the town's narrow streets, old squares and hundreds of monuments testify to a rich and dramatic past.
Day 5 : Bergen op Zoom – Anvers | 50 km
The landscape along today's cycling route is predominantly woody. On the border between the Netherlands and Belgium, catch your breath in De Zoom – Kalmthoutse Heide, a lovely cross-border nature reserve. The route takes you along the Scheldekaaien (quays on the River Scheldt) right into the historical and touristic heart of Antwerp. It's the largest town in Flanders and Belgium's most important port city.
Day 6 : Anvers – Leuven | 60 km
After a short stretch on the banks of the River Scheldt, change course to follow the River Rupel, the shortest river in the country (nearly 10 km long). In the region of the same name, abandoned brick works and useless chimneys are silent witnesses of a hard industrial past. Along the River Dijle, enter the age-old town of Mechelen right up to the church tower of St. Rombold's cathedral. Continue along the River Dijle to crown your day in the university town of Leuven. It's a pleasant town where the oldest houses date back to the 14th and 15th centuries.
Day 7 : Leuven – Bruxelles | 39 km
The hills of Belgian Brabant and the extensive Sonian Forest set the scene for our cyclists today. If you don't feel like cycling into the big city of Brussels, you can opt to catch a train at one of the stations along the route.
Day 8 : Departure during the day
Select your category
standard category
Reference: HL4 STD
Low season
from May 6th to 19th 2019
from June 16th to September 11th 2019
Departure: Monday
2 persons basis :
(price per person)
Single supplement
High season
from May 20th to June 15th 2019
from September 12th to 16th 2019
Departure: Monday
2 persons basis :
(price per person)
Single supplement
Your cycle hire
GAZELLE hybrid Bike - 21 speed-gear
Man or Lady frame

1 rear pannier (saddlebag)
1 front pannier with map holder
1 repair kit
1 lock

Helmet NOT included.
Possibility to rent an electric assistance bike :
BATAVUS e-bike
E-bike
Universal frame
1 rear pannier (saddlebag)
1 front pannier with map holder
1 repair kit
1 lock
Helmet NOT included.
Practical details
Bikes will be delivered at the 1st hotel.
At the end of the tour, leave the rental bikes at your hotel, we will pick them up.
> How to arrive in Amsterdam
> Return
How to arrive in Amsterdam
> By car :
You can park in the hotel's parking in Amsterdam (about 12€/night).
 > By Train :
From Paris Gare du Nord station >> Amsterdam station (by Thalys train).
For more information, do not hesitate to visit : Thalys
> By plane :
From Paris – Orly Airport (Flight about 1h30).
Return
> If you have to come back to the start point:
A return transfer by train is possible. Please visit: Thalys
Plan to go to the train station with your luggage (and your potential own bike).
(Personal bike return costs are on your responsibility)
– Brussels Station >> Amsterdam Station (by Thalys train).