Cycling tour from Amsterdam to Brussels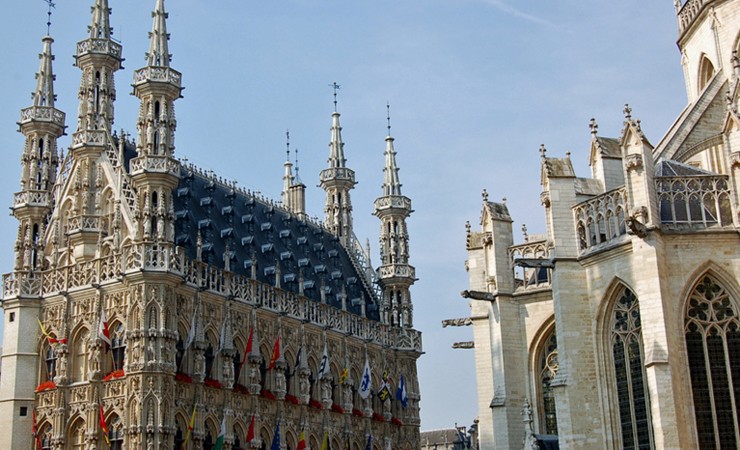 Leuven © DBT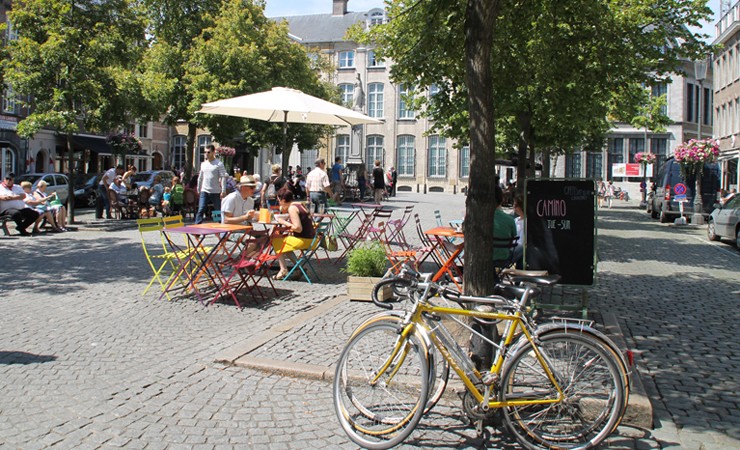 Cycling tour from Amsterdam to Brussels © DBT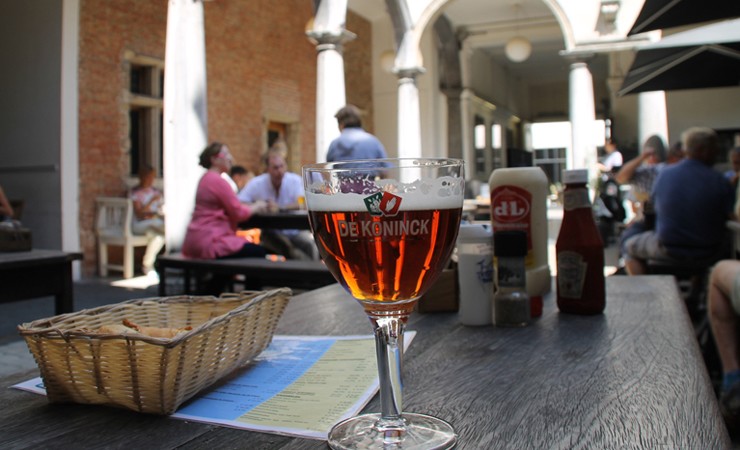 Belgium beer © DBT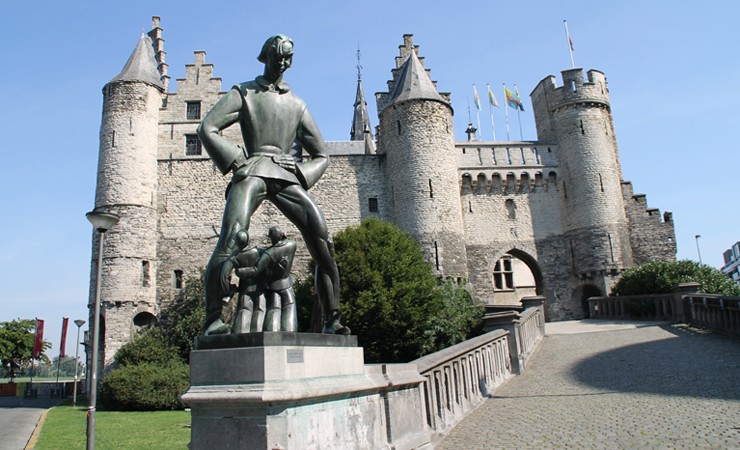 Cycling tour from Amsterdam to Brussels © DBT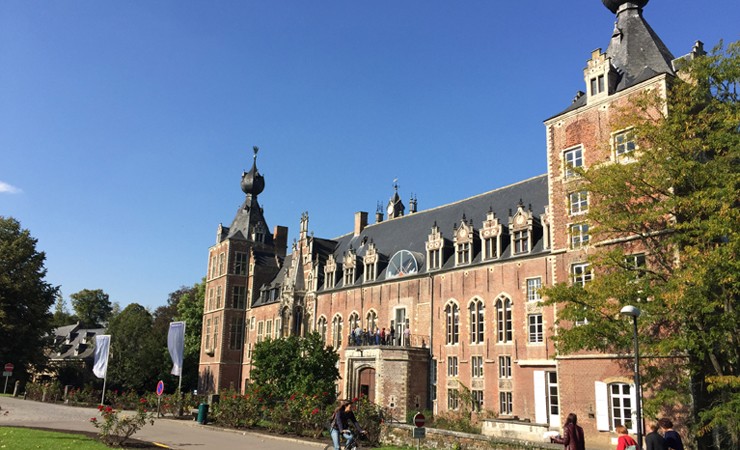 Cycling tour from Amsterdam to Brussels © DBT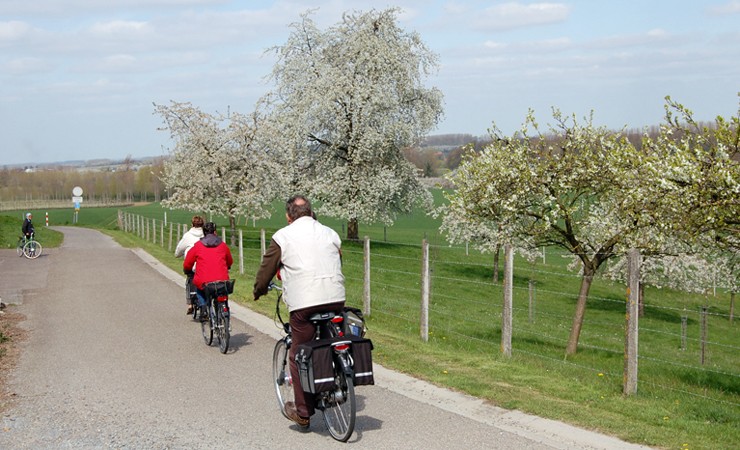 Cycling tour from Amsterdam to Brussels © DBT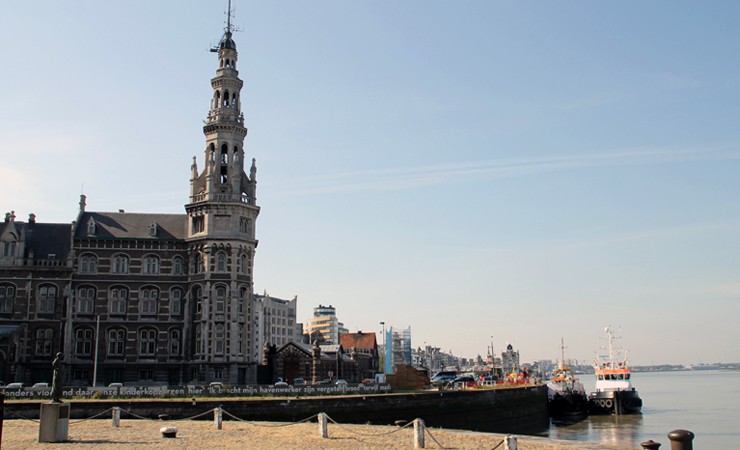 Cycling tour from Amsterdam to Brussels © DBT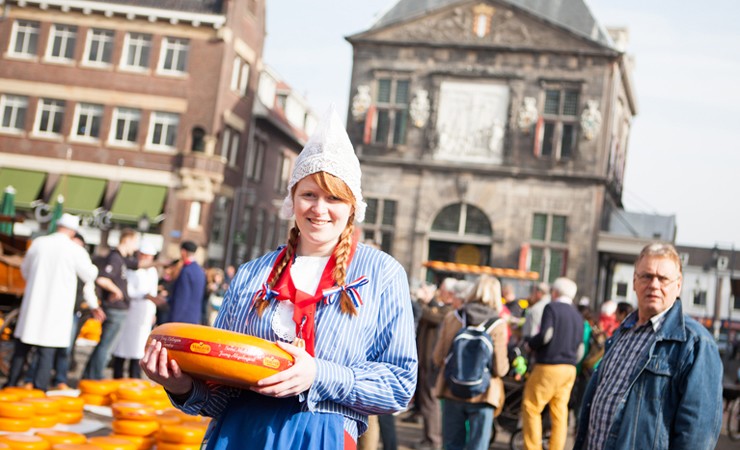 Gouda © DBT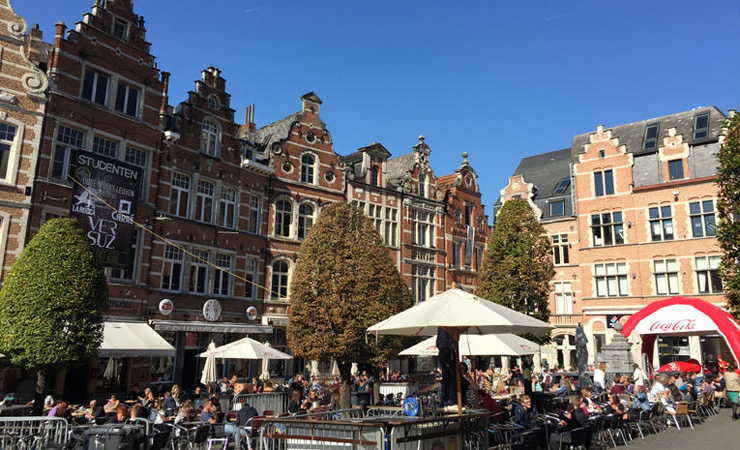 Leuven - Grote mark © DBT
Cycling tour from Amsterdam to Brussels © DBT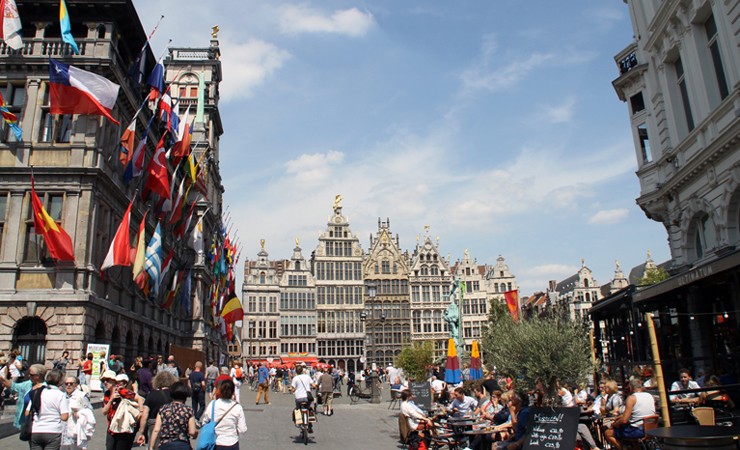 Cycling tour from Amsterdam to Brussels © DBT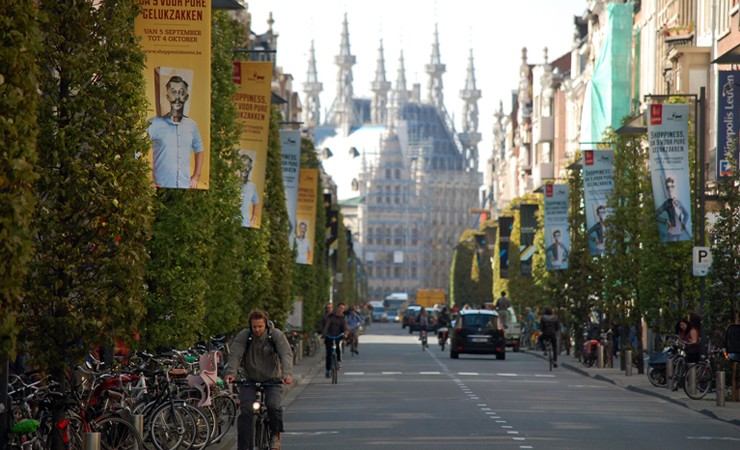 Leuven © DBT
Previous
Next
Tour highlights
map
Visit 2 European capitals in the same cycling tour
Enjoy the peace and quiet of the Dutch and Flemish countryside
Well-signposted route on cycling paths
from 935 €
/ pers.
Reference :
HL4
8 days
/ 6 days riding
Difficulty :
Moderate
Linear trip
From May to September
Departure:
Monday
Electric bike rental possible
> Book this trip
Some questions about this trip ?
Contact us +33(0)2 54 78 62 52 or by email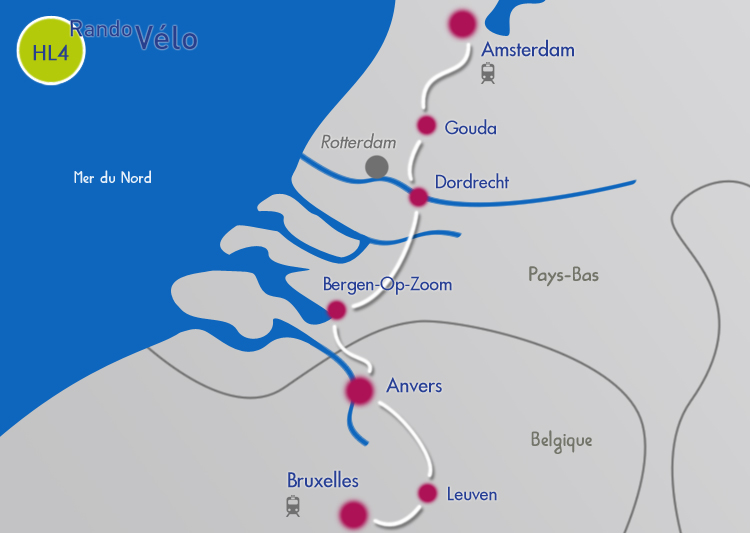 > Download tour program
Your cycling tour from Amsterdam to Brussels:
This international bicycle holiday starts in the heart of the Dutch capital and finishes in the European capital, Brussels. It's a one-way route, 340 kilometers long, past a string of exceptional and historically precious Dutch and Flemish towns. In-between towns, enjoy the peace and quiet of the Dutch and Flemish countryside with age-old farmhouses and dominating church spires. You will follow a well-signposted route that is as good as flat, low traffic or even car free. Only towards the very end does it get slightly hilly. The towns themselves are perfect for touring by bike, ensuring total freedom and mobility.
Day 1 :

Arrival in Amsterdam

Your bicycle holiday starts in Amsterdam, famous for its gorgeous 400-year-old canal district; museums; street artists and performers on Dam, Leidseplein and Rembrandtplein; This city is brimming with things to see and do and you couldn't wish for a more dynamic beginning to your holiday. Try to arrive early so you have time to admire the elegant tree-lined canals and tall narrow townhouses and warehouses dating from the 17th century (World Heritage Site).

In case of staying overnight in Amsterdam on Saturdays or during special periods*, a surcharge applies : please contact us.
*from April 15th to 17th, April 23rd to 24th,  May 26th to 28th and June 3rd to 5th 2022.
Day 2 :

Amsterdam - Gouda | 79 km

Plunge into the peace and quiet of the "Groene Hart" or Green Heart, a pleasant rural area of low-lying polder. It's a flat, open, spacious landscape where church spires and windmills touch the horizon and clouds are reflected in lakes and canals. End the day in medieval Gouda. Amble through the beautifully preserved town centre and visit the old town hall and St. John's church. Stop off at a bakery to buy fresh syrup waffles and Gouda cheese – perhaps the world's most famous type of cheese!

Option

Extra night in Woerden + 1 extra day of rental bike

Would the 80 km be to long for you then you can split this day by booking an extra overnight in Woerden (making two legs: 49 km and 39 km). Start of the tour will then be on Sunday (instead of Monday).
Day 3 :

Gouda - Papendrecht | 51 km

Hit the trail once again and head for the village of Kinderdijk where nineteen majestic windmills present a unique spectacle. In the age of wind, they were used to drain excess water out of the low-lying polder up into the River Lek. Your destination, Papendrecht, is just a ferry crossing away from of one of Holland's oldest towns; Dordrecht. Dordrecht is completely surrounded by rivers. Beautiful bridges take you across the water into the heart of town. Around the harbour you will see many monumental buildings.

The hotel in Papendrecht is just 3km outside the center of Dordrecht on the north banks of the river. 
Day 4 :

Papendrecht - Bergen op Zoom | 69 km

In the morning, the route will take you right past one of the few remaining fresh-water tidal areas in Europe: Biesbosch National Park. Upon crossing a one-kilometer-long bridge high above Hollands Diep river, you will find yourself in the south of the Netherlands. Today's destination is Bergen op Zoom. Eight hundred years old, the town's narrow streets, old squares and hundreds of monuments testify to a rich and dramatic past. Before you settle down at one of the many pavement cafes, don't forget to feast your eyes on Markiezenhof, the town's pride and joy. This late-gothic mansion (1485) was built by the local noble family and now serves as museum and archive.

Please note you will only cycle through de Biesbosch park on days that the ferry departs. This ferry does not go daily. If the ferry
does not go you follow an alternative route.
Day 5 :

Bergen op Zoom – Antwerp | 57 km

The landscape along today's cycling route is predominantly woody. On the border between the Netherlands and Belgium, catch your breath in De Zoom – Kalmthoutse Heide, a lovely cross-border nature reserve. The route takes you along the Scheldekaaien (quays on the River Scheldt) right into the historical and touristic heart of Antwerp. It's the largest town in Flanders and Belgium's most important port city.
Day 6 :

Antwerp – Leuven | 68 km

After a short stretch on the banks of the River Scheldt, change course to follow the River Rupel, the shortest river in the country (nearly 10 km long). In the region of the same name, abandoned brick works and useless chimneys are silent witnesses of a hard industrial past. Along the River Dijle, enter the age-old town of Mechelen right up to the church tower of St. Rombold's cathedral. Continue along the River Dijle to crown your day in the university town of Leuven. It's a pleasant town where the oldest houses date back to the 14th and 15th centuries.

You can also choose a shorter (but perhaps less scenic) route of 63 km along the Leuven-Dijle canal.
Day 7 :

Leuven – Bruxelles | 40 km

The hills of Belgian Brabant and the extensive Sonian Forest set the scene for our cyclists today. If you don't feel like cycling into the big city of Brussels, you can opt to catch a train at one of the stations along the route. Brussel's main attraction is the fantastic Grote Markt (Great Market Square). Nearby, the little statue of Manneken Pis still draws crowds. Your visit to Brussels can also involve scrumptious hot waffles, chocolate, beer, culinary treats, fun shopping or soaking up a bit of culture. One thing's for sure: Brussels can't be explored in one day!
Day 8 :

Departure during the day
Select your category
standard category
Reference:

HL4 STD
Low season
from May 31st to September 19th
Departure: Monday
2 persons basis :
(price per person)
* Single supplement
935 €
/ pers.
260 €

/ pers.

*
High season
from May 2nd to 30th
Departure: Monday
2 persons basis :
(price per person)
* Single supplement
1 050 €
/ pers.
260 €

/ pers.

*
Category's details
Including :
• 7 nights in 3-star & 4-star cat. hotels, with breakfasts (accommodation in a two-person bedroom)
• Luggage transport during the bike stages
• Equipped cycle rental for 6 days without helmet
• 1 travel folder (per room) including colour maps, detailed route directions and tourist brochures
• Hotline 7 days a week
Not including :
• Dinners / Lunches / Drinks
• Tickets to attractions, tours of attractions, tasting
• Optional insurances (Cancellation Insurance OR Tranquility Insurance)
• Single room supplement (7 nights included)
• Transfer from Bruxelles to Amsterdam and personal bike repatriation
• Any ferry crossings
• Parking at the hotel
• City taxes
According to the category
(price per person)
standard category
Reference:

HL4 STD
Half board supplement
(including 5 dinners – excluding drinks – no dinners in Bergen op Zoom and Brussels)
Extra night in Amsterdam
(accommodation in a two-person bedroom) According to availabilities, a surcharge could apply on those prices : please contact us.
* Single supplement
Any season
+ 85 €
/ pers.
+ 55 €

/ pers.

*
Extra night in Bruxelles
(accommodation in a two-person bedroom) According to availabilities, a surcharge could apply on those prices : please contact us.
* Single supplement
Any season
+ 95 €
/ pers.
+ 35 €

/ pers.

*
Extra night in Woerden + 1 extra day of rental bike
including : 1 extra night's accommodation in a two-person bedroom / 1 breakfast / 1 day cycle rental of VTC hybrid bike (if you rent an electric bike, please contact us)
* Single supplement
Any season
+ 110 €
/ pers.
+ 40 €

/ pers.

*
Extras
• Bike discount
If you bring your own bike.
• 'Solo' supplement
(in the case of a single person per booking) Indicative price  – please contact us.
Your cycle hire
Hybrid Bike - 24 speed-gear
Man or Lady frame
1 rear pannier (saddlebag)
1 front pannier with map holder
1 repair kit
1 lock
Helmet NOT included.
Possibility to rent an electric assistance bike :
E-bike - 10 speed-gear
E-bike
Universal frame
1 rear pannier (saddlebag)
1 repair kit
1 lock
Helmet NOT included.
Practical details
Bikes will be delivered at the 1st hotel.
At the end of the tour, leave the rental bikes at your hotel, we will pick them up.
> Departure day
> How to arrive in Amsterdam
> Return
Departure day
Starting dates only on Mondays.
Unavailable start dates:
– on July 11th, 2022
– on July 18th, 2022
– on July 25th, 2022
How to arrive in Amsterdam
> By car :
You can park in the hotel's parking in Amsterdam (about 15€/night).
 > By Train :
From Paris Gare du Nord station >> Amsterdam station (by Thalys train).
For more information, do not hesitate to visit : Thalys
> By plane :
Schiphol Airport
Shuttle service possible between Schiphol Airport and Westcord Art Hotel. It goes from 07.00 until 12.00 hours, and from 15.00 to 18.00 hours and departs every 30 minutes. Due to limited availability in minivan (max. 7 seats), the shuttle does need to be reserved in advance (through us or direct with the hotel). The price is €9,50 per person and has to be paid at the hotel.
If you are arriving outside the operation times of the hotel shuttle, you can use public transport or a taxi.
Return
> If you have to come back to the start point:
A return transfer by train is possible. Please visit: Thalys
Plan to go to the train station with your luggage (and your potential own bike).
(Personal bike return costs are on your responsibility)
– Brussels Station >> Amsterdam Station (by Thalys train).