Alpine Slovenia by bike, between lakes and mountains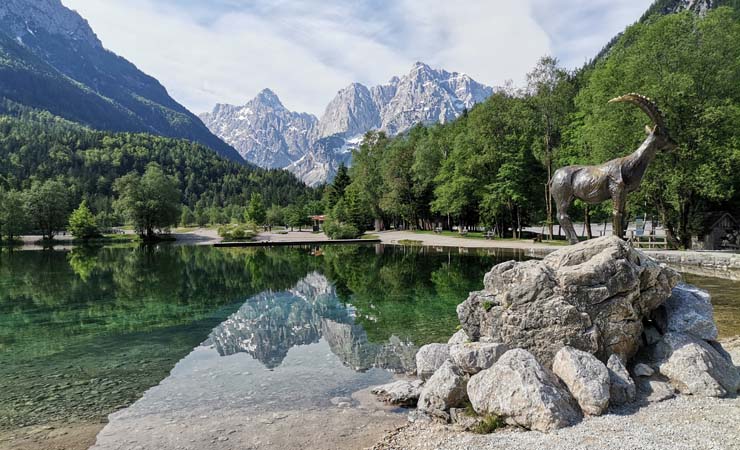 The Julian Alps © Cycling Holidays
Bohinj © Jošt Gantar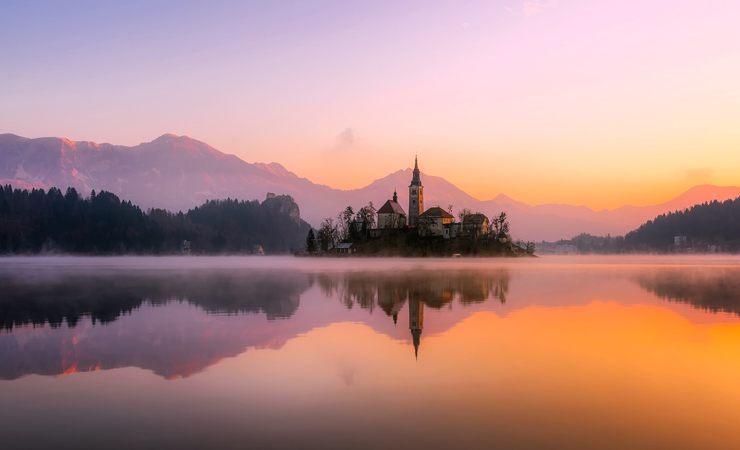 Bled © pixabay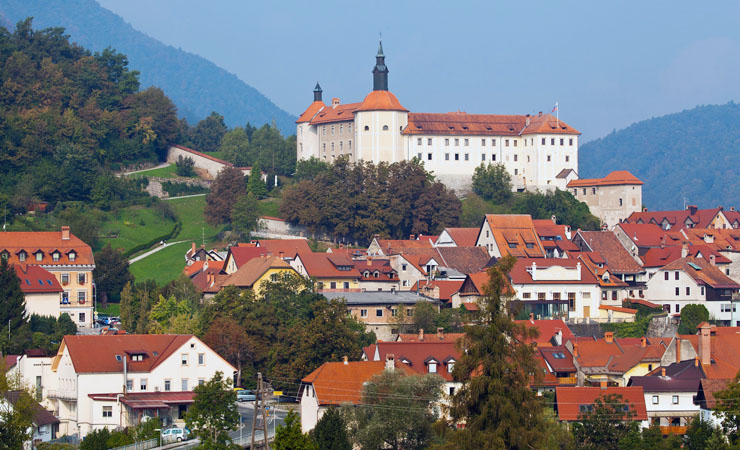 skofja loka © Jošt Gantar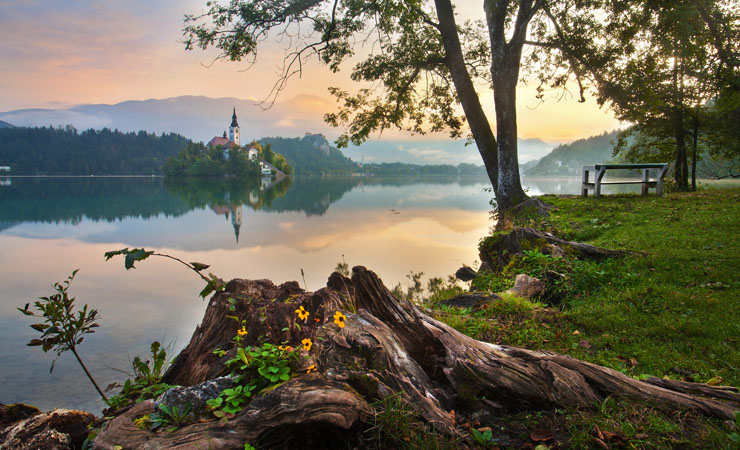 Bled © Jošt Gantar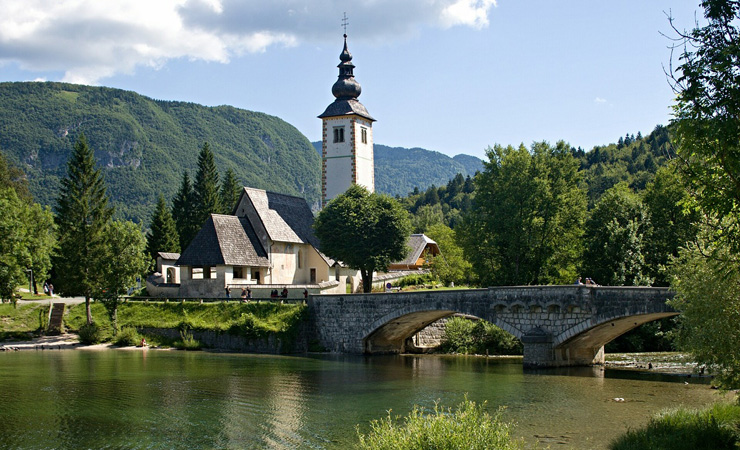 Ribcev Laz © pixabay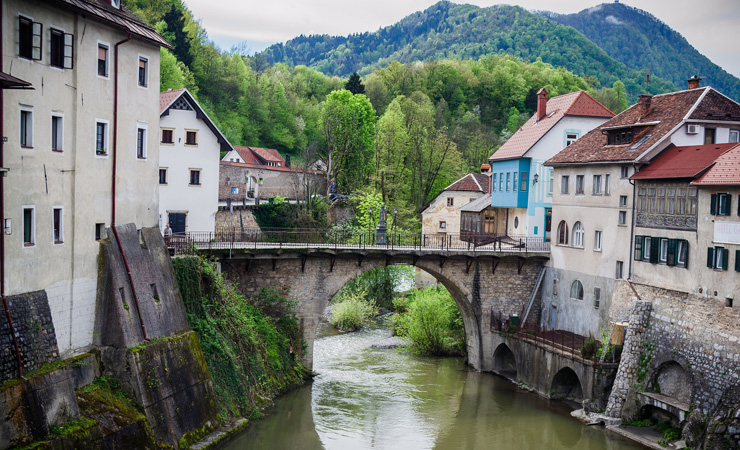 Skofja Loka © pixabay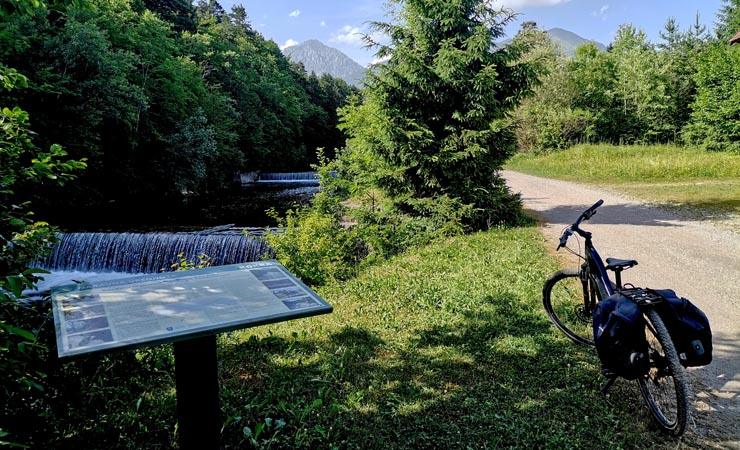 Kokra river © Cycling Holidays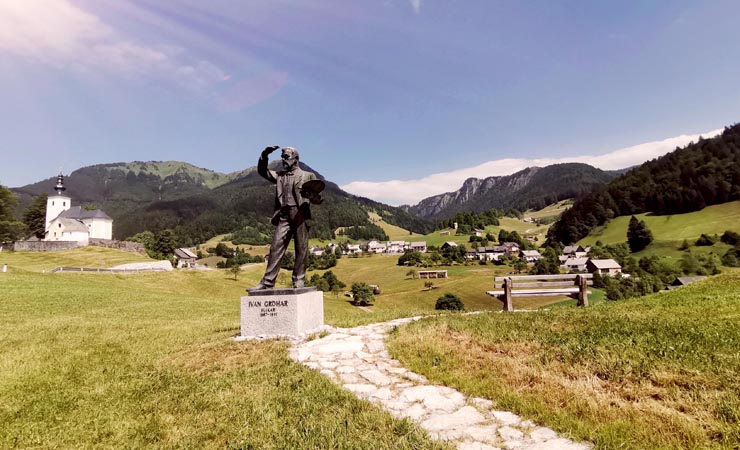 Spodnja Sorica © Cycling Holidays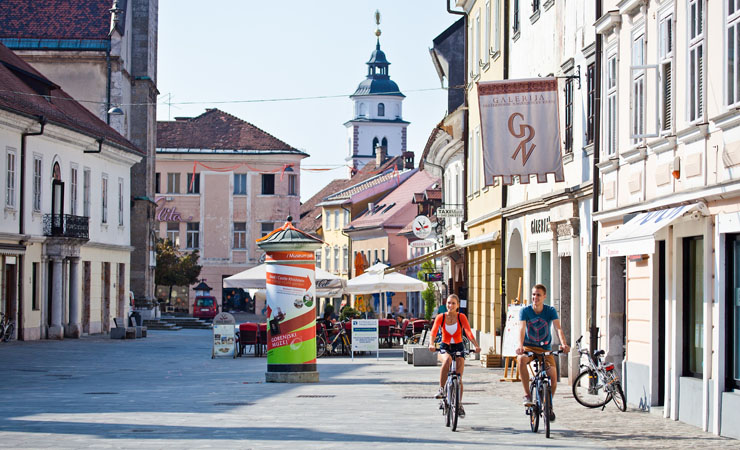 Kranj © Jošt Gantar
Previous
Next
Tour highlights
map
Bled : its lake, its island church and its castle
Triglav National Park, green nature of Julian Alps
Stunning Lake Bohinj
Skofja Loka and Radovljica, charming old towns
from 1 100 €
/ pers.
/ 3 testimonials
Reference :
SLO1
8 days
/ 6 days riding
Difficulty :
Moderate
Round trip
From April to October
Departure:
daily
Electric bike rental possible
> Book this trip
Some questions about this trip ?
Contact us +33(0)2 54 78 62 52 or by email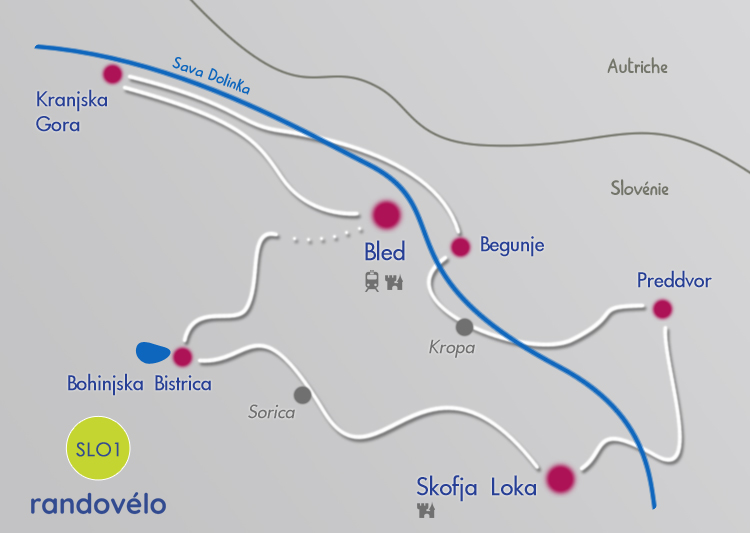 > Download tour program
Your cycling tour in Slovenia :
Welcome to Slovenia!
Slovenia is a small but topographically diverse country located between Italia, Austria, Hungary and Croatia. The amazing beauty of its landscapes and the kindness of its inhabitants make this country into a destination to discover absolutely!
The itinerary runs you through the pristine nature, in the heart of the Julian Alps, between lakes and valleys!
Day 1 :

Arrival in Lake Bled

You can explore Bled: a boat ride to the island with a traditional rowing boat called "pletna", the lake with the island and its small church, as well as the oldest castle in Slovenia perched 130 metres above the lake, surrounded by mountains. Overnight in Bled region.

Possibility to book a private city guided tour with a supplement.
Day 2 :

Bled – Pokljuka – Lake Bohinj – Bohinjska Bistrica | 41 km

Transfer to the Pokljuka plateau. You will ride along the pastures, passing through forests and fields. You will be in the middle of the Triglav National Park. Descent to lake Bohinj, where you can visit cultural and natural sites and swim in the lake. Overnight in Bohinj lake area or in Bohinjska Bistrica.
Day 3 :

Bohinjska Bistrica – Skofja Loka | 48 km

After breakfast, you have a nice climb to the Jelovica plateau (you can take an optionnal lift with a supplement), which lies south of Bled, with an altitude from 900 to 1,600 meters. Like Pokljuka, Jelovica was once covered by forests of white pine that were cut down to produce coal, the main source of energy for the iron works. The plateau is part of the NATURA 2000 network of sites today, offering essential protection to natural habitats. You will pass through many villages, following the rivers and valleys. Arrival in Škofja Loka, one of the oldest Slovenian towns. The old castle, where the Škofja Loka Museum is located, dominates the old town. Overnight in Škofja Loka.
Day 4 :

Skofja Loka – Preddvor | 25 km

This stage is the shortest one. That is why you could visit one of the famous churches or the castle of Škofja Loka in the morning. When you start cycling, you will pass another famous church: Crngrob church. Then you will ride through the Sorica field to the town of Kranj, where the greatest Slovenian poet, France Prešeren, lived and died. His house in the old town is now a museum. You will then pass the most important government residence with its gardens – Brdo pri Kranju Castle. A few more villages to pass and you arrive at the village of Predvor, where you will find a beautiful lake.
Day 5 :

Preddvor – Kropa – Radovljica – Begunje ⁄ Hraše | 40 km

Today you will be cycling, admiring beautiful mountains all around. The first stop is in Kropa, the cradle of forging, where the centuriesold tradition of blacksmithing is preserved in the picturesque market centre, in the forge museum, which is also visible in the street with its forged iron installations. Your second stop will be in Radovljica, a charming medieval town with picturesque houses and a magnificent manor. This is also the site of the only preserved defensive moat in Slovenia. The town is also well known for its chocolate festival and beekeeping museum. Arrival in Begunje, the town of Slavko Avsenik, the Slovenian national music legend. Overnight in Begunje ⁄ Hraše.
Day 6 :

Begunje ⁄ Hraše – Kranjska Gora | 38 km

Today you will cycle with a beautiful view of the panorama of the Karavanke and the Julian Alps. You will arrive in Jesenice, known for its metal industry. From Jesenice to Kranjska gora you will cycle along the cycle path, which was once a railway line. You will be amazed by the clear, blue Sava River. Arrival in Kranjska Gora, the town famous for the Ski World Cup. One of the great natural sights near Kranjska Gora is the source of the Sava River, called Zelenci, where you can enjoy the green and crystal clear water. In summer, it is possible to swim in the nearby Lake Jasna. Overnight stay in Kranjska Gora.
Day 7 :

Kranjska Gora – Bled | 40 km

In the morning you can visit Planica by bike, a place of great pride for Slovenians. Every year Planica hosts the World Ski Flying Championships. You can also take a trip to Italy to see the beautiful Fusini Lakes. After returning to Kranjska Gora, you continue to Bled. You already know the cycle path (ex railway line) to Mojstrana. After passing this charming little village, you have a short climb and descent into the Radovna valley. The area is particularly charming for a bike ride. You pass the Radovna Valley, located in the Triglav National Park and enjoy several natural and cultural attractions along the way. Overnight in the Bled region.
Day 8 :

Departure during the day
Select your category
standard category
Reference:

SLO1 STD
Low season
from April 15th to June 14th
from September 16th to October 30th
Departure: daily
2 persons basis :
(price per person)
* Single supplement
1 100 €
/ pers.
250 €

/ pers.

*
High season
from June 15th to September 15th
Departure: daily
2 persons basis :
(price per person)
* Single supplement
1 170 €
/ pers.
250 €

/ pers.

*
Category's details
Including :
• 7 nights with breakfasts (accommodation in a two-person bedroom) in 3 and 4-star hotels
• Luggage transport during the bike stages
• Equipped cycle rental (without helmet) for 6 days
• 1 travel folder (in English) including colour maps and detailed route directions
• Hotline 7 days a week
Not including :
• Dinners / Lunches / Drinks
• Tickets to attractions, tours of attractions, tasting
• Optional insurances (Cancellation Insurance OR Tranquility Insurance)
• Single room supplement (7 nights included)
• Return transfers to meeting place
• Tourist tax (2/3,5€ / pers/night)
According to the category
(price per person)
standard category
Reference:

SLO1 STD
Extras
• Bike discount
If you bring your own bike.
• 'Solo' supplement
(in the case of a single person per booking) Indicative price. Please contact us.
Your cycle hire
Scott Trekking Bike - 27 gears or similar
Man or Lady frame
1 rear pannier (saddlebag)
1 repair kit (1 per 2 bike)
1 pump (1 per 2 bike)
1 lock (1 per 2 bike)
Helmets are not provided.
We suggest to bring yours.
Possibility to rent an electric assistance bike :
SCOTT E-Sub Active E-Bike or similar
E-bike
Universal frame
1 rear pannier (saddlebag)
1 repair kit (1 per 2 bike)
1 pump (1 per 2 bike)
1 lock (1 per 2 bike)
Practical details
Bikes will be delivered at the 1st hotel, on day 2 at 9 am.
At the end of the tour, leave the rental bikes at Bled on day 7 before 6pm. We will then pick them up.
> Your options
> Your journey
Your options
On request and with extra cost :
half-board
higher category in 4* hotels
guided tour in Bled
extra nights
transfer from and to airport
Your journey
Despite a route in the middle of the mountains, this is an itinerary for everyone. Stages of about 40 km per day  on flat ground with maximum positive elevations around 300m. Except for the stage of Day 3 which takes you to the Jelovica plateau, located at 750m. Alternatively, you have the option of taking an elevator.

Trip overall rating : / 3 testimonials
Imed
France
travel date: 11 August 2022.
" Merveilleuse découverte "
Merveilleuse découverte de ce magnifique pays et de l'hospitalité chaleureuse des Slovènes. Ne pas hésiter à prendre un vélo électrique toutefois car les itinéraires sont courts mais parfois assez intenses. Merci pour cette découverte et ce séjour parfait, le soleil ne gâchant rien 🙂
Estelle
France
travel date: 01 August 2022.
" A découvrir absolument "
Excellent parcours dans des paysages bucoliques, des petites villes pleines de charme, une nature omniprésente, dans un pays si proche et dépaysant à la fois, à découvrir absolument
Laurent
France
travel date: 14 July 2022.
" C'est un très beau voyage. "
Tous les jours nous évoluons dans des paysages magnifiques avec vue sur la montagne, entre alpages et vallées, et découverte de la campagne slovène. L'itinéraire suit souvent des rivières ou passe à proximité de lacs ce qui permet des baignades presque tous les jours (en été).